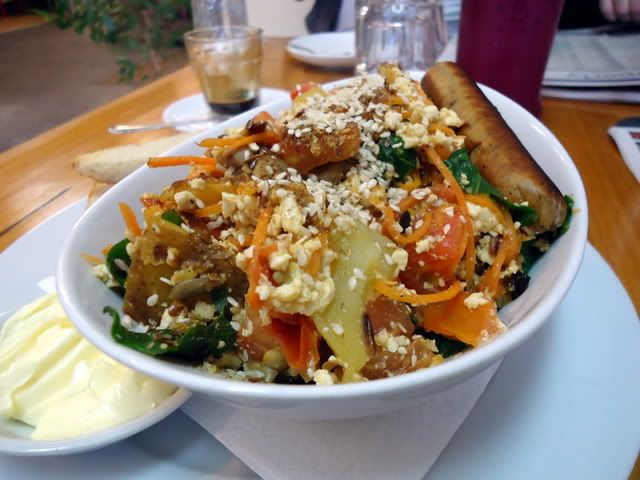 Tofu Scramble (gf, og) head chef's signature dish – firm organic tofu hand-scrambled with white mushrooms, oirganic potato chunks, grated organic carrot, wilted organic spinach, organic tomato cubes, raisins, pepitas and sunflower seeds. Sprinkled with flaxseeds and sesame seeds.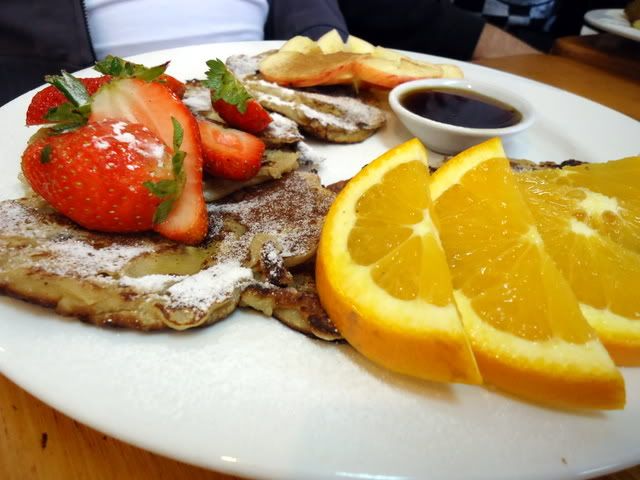 Pancakes (og, gf available)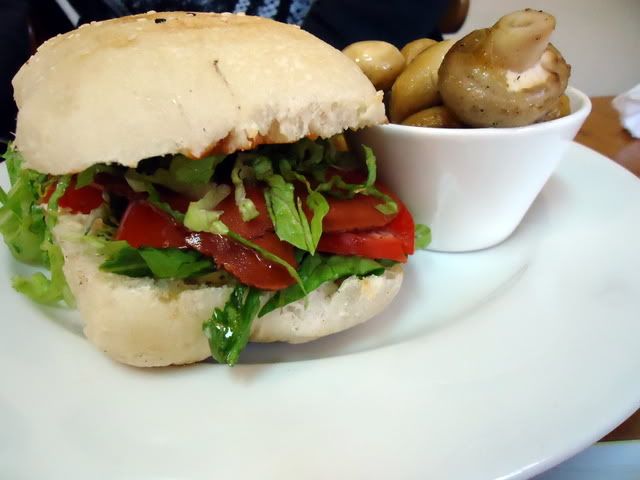 Bliss Burger (7 ingredient house-made almond, lentil and red kidney bean pattie mixed with carrots, fresh parsley, brown onion and rice crumbs, served with house-made onion jam)
So naturally after our dinner expedition to Bliss we had to go there for brunch the next day. I got the much raved about tofu scramble (but forgot it was just the scrambled 'eggs' that Lisa loved the most) this was almost too healthy for me, after Tom Phats super salty asian scramble tofu this lacked kick. A couple of teaspoons of soy sauce and it was right as rain (still majorly keen to try the scrambled 'eggs'). My friends had the pancakes and Bliss Burger which I had a bite out of each and they were DELICIOUS. Such a great idea to have burgers on the menu for brunch. I WANT TO EAT EVERYTHING ON THE MENU TWICE. NOM! Seriously Bliss is worth going to Adelaide for.
deets:
Bliss Organic Cafe - 7 Compton Street, Adelaide
web:
Bliss Organic Cafe
$$:
scrambled tofu $13, pancakes $9.50 and Bliss Burger $15

other voices, other times:
vegaroo
lisa dempster
(whos post prompted me to go there)
hot chocolate, dark desires