A subdued week, I'm trying madly to get 'caught up' as its halfway through the year and I'm really behind on film and music. I'm on track with most of my goals though which keeps me calm. This week was spent cooking (I have over 25 posts waiting to go up, I will try and do 4 posts a week for a while), watching film with my settling in flatmate, a gallery opening, a food bloggers dinner and Red Stitch.
out.
how I ended this summer
Visually stunning and exquisitely shot, how I ended this summer is a major find. Set in a remote Russian weather station in the Artic it submerges you into the 24 hour of sunlight hallucinatory paranoia the first timer Pasha experiences. A tense drama full of symbolism, tight and hypnotic, I seriously loved this film.
4/5
in a better world (revenge)
This film took my breath and heart away. Hard going but so full of beauty and humanity. A story of 2 children brought together through the pain of bullying and death, the need for acceptance, love, externalised emotion and our never ending quest to get another human being to acknowledge us. The acting in this (particularly the children) is some of the best and most natural I've ever seen. I cried my heart out at the sorrow and beauty in this film, it completely blew me away. Its my favourite film of the year, I'm leaning towards 5 stars but I'm sitting on
4.5
for now.

blokk - no vancancy gallery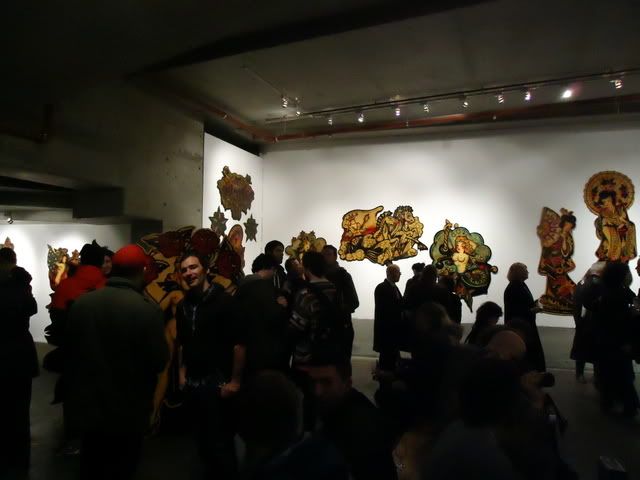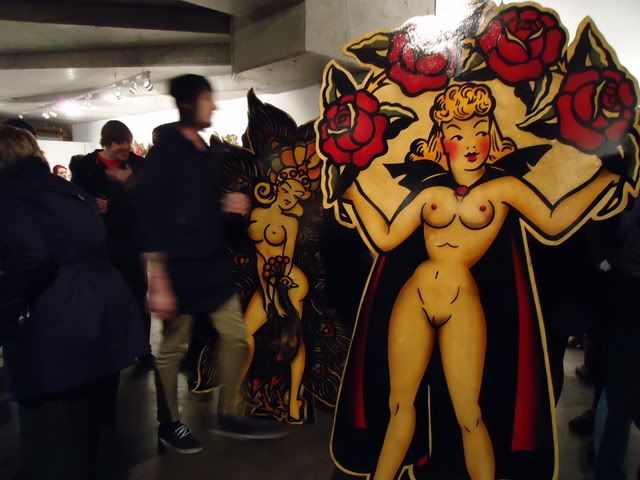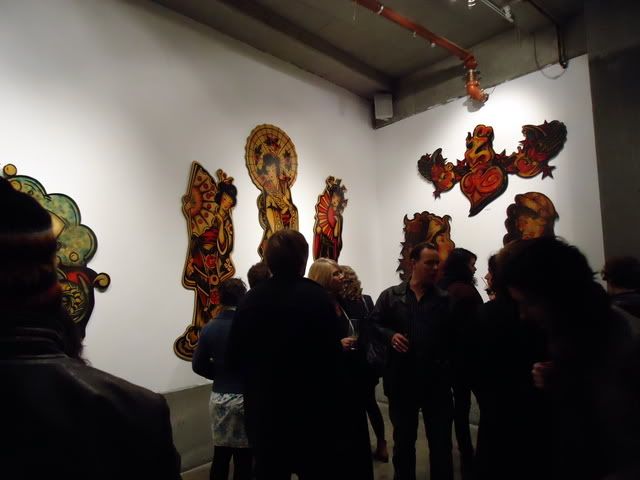 I dont understand this, can someone please explain it to me? How can someone take Sailor Jerrys designs, paint them onto wood and call it their art? I'm all for reference in art but its.... just exactly copying his designs onto wood?
eatdrinkblogmelbourne
- hosted by
my aching head
It's no secret that I've been frustrated with the vegan community lately. I deleted my facebook entirely because I just got sick of the amount of negative comments and threads (I still get negative comments here but I refuse to publish them now). I blog about food, vegan food. I'm not interested in talking about food politics anymore, I've been down that road for the past 10 years. I'm at a place where I'm comfortable with my ethics. So to go to just a food bloggers dinner where all we talk about is FOOD and cooking and blogging was heaven for me. This is why I do it, I love cooking, I love teaching, I especially love eating, thanks to everyone who came, I had a ball (even though the vegan food was chips and dip - everyone elses food was bad though so I didnt feel left out hah!)
my romantic history
- red stitch actors theatre
The best play (especially Australian content play) I've seen in ages. Funny, witty, scathing, if you have any interest in the theatre please go to this production its incredible. My review for
Theatre Alive
is up.