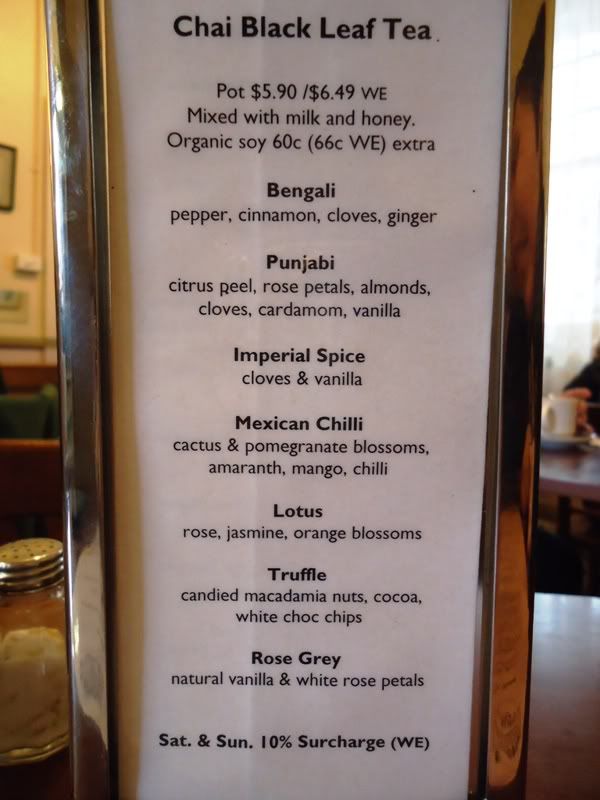 seven kinds of chai! *hippie swoon fase*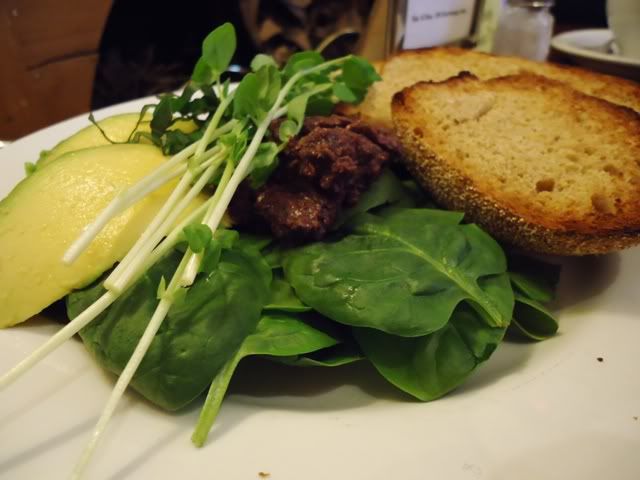 I find it quite bizarre that in homosexual hippy meccas like the Blue Mountains there is very little vegetarian food to be found (same goes for the Dandes)! I went to
stay with friends
up there a few months ago and one of my hosts works at Memento so we went a couple of times to eat.
Pictured is the standard avo on toast; it came with spinach, fresh basil and olive tapanade, the toast was particularly fantastic. I don't know why I chose something so boring I think I was having stomach problems at the time but it was your better than average avo on toast.
Cafe Memento has a really interesting menu (7 kinds of hand mixed chai anyone?), is gay friendly with labelled vegan options as well as most things being 'veganisable'. I grabbed a packet of the "mexican chilli" chai to take home, it's SO delicious!
If you're up in the Blue Mountains it's a must!
deets:
Shop 2, 38 Govetts Leap Road, Cnr Wentworth Street, Blackheath NSW
web:
Cafe Memento
$$:
I think mine was $10