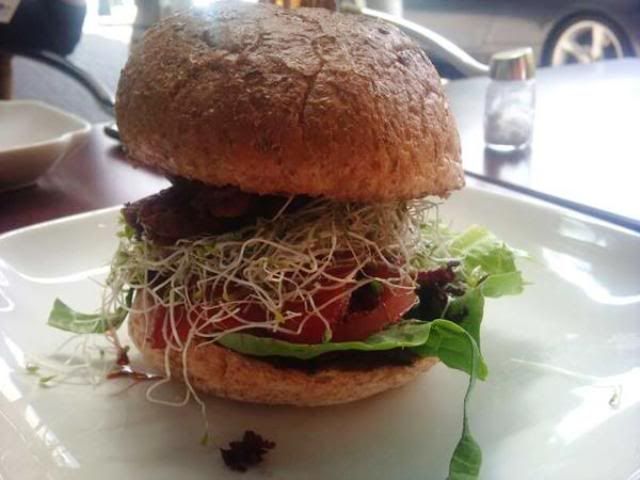 The Forest is some what an institution in Brisbane. The all vegan café (organic milk is available for coffees – why I don't know) is situated in the trendy West End area. I have to admit the last time I went to Brisbane I intended to go there but was put off the by the bain marie selection and the busy street but this time around I was determined to go there and just try it.
I went for the safe option of the tempeh burger with satay sauce and chips. This was a perfectly serviceable burger (could have done with more tempeh), with fresh salad, chutney and satay sauce served on a pillowy wholemeal bun. The chips were delicious, crisp and fat. A great place to try if you're looking for a quick snack or cheap and cheerful.
deets:
124 Boundary Street, West End, Brisbane
SS:
burger and fries is a very cheap $8!
other voices, other times:
where's the beef?
the vegan snorkler
the honeymoon testers