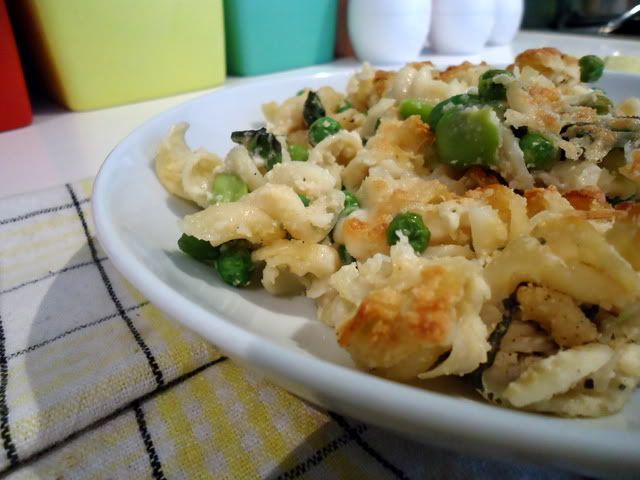 Ahh mac n cheese, the much fetishised vegan dish -
there's even a whole blog dedicated to it
. It's more of an American thing than an Australian thing, I do remember having a few KDs (Kraft Dinners as they're known) as a kid but it was by no means part of our regular meals. Sometimes you just want some comfort food, something creamy, something cheesy, something so full of carbs you feel like you're being hugged by God. This is the best BEST and most perfect mac recipe I've made, I'm not going to
experiment anymore
. I DIE.
ingredients
1/2 cup of
raw alfredo sauce
1 1/2 cup of short noodle pasta, cooked and drained (should yield 2-3 cups cooked)
handful of frozen peas, beans, spinach, broadbeans - some kind of green so we can pretend its not completely devoid of nutritional value
1/2 cup of grated cheezly mozz
healthy lashing of salt and pepper
method
1. Preheat oven to 200 degrees
2. Toss the cooked noodles in the alfredo sauce then add the token greens. Combine and put into a casserole dish sprinkling the cheezly on top.
3. Bake until golden brown, start checking on it at the 20 minute mark.