our lovely little table heaving with goodies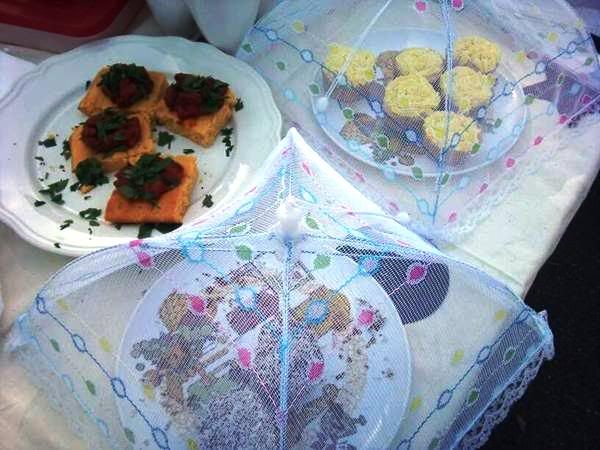 cornbread with beans by emma, wheat free pineapple cupcakes (me), lamingtons (me)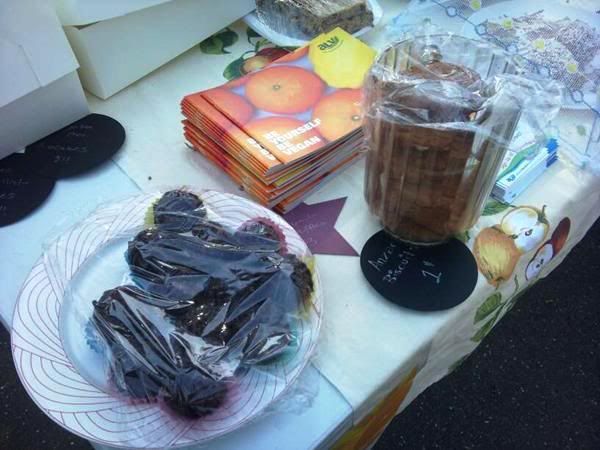 walnut and date truffles (I've forgotten your name!! Evie?), anzac biscuits (clare)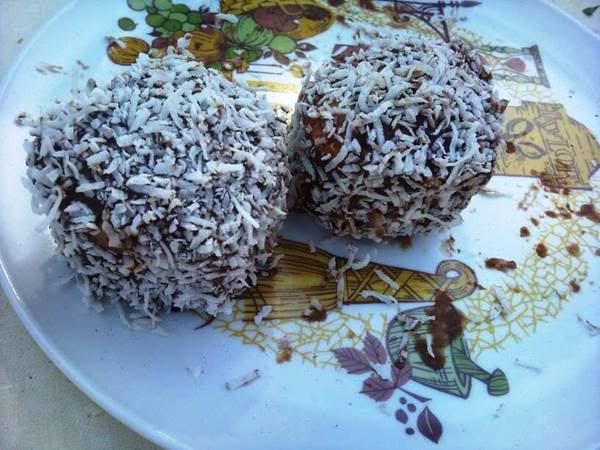 a close up of my amazing lamingtons!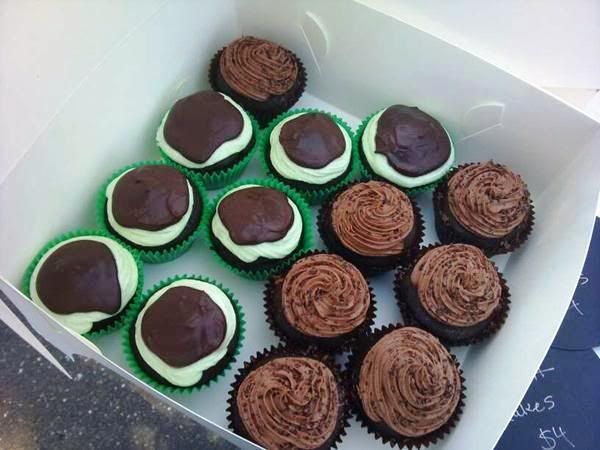 mint choc and double choc cupcakes brought by Opal (I hope that's how you spell it!)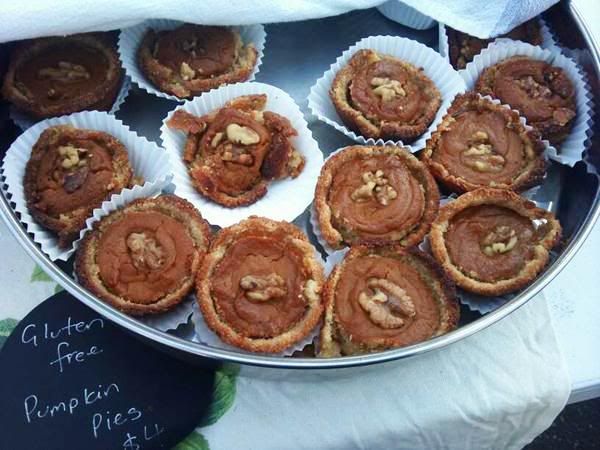 gluten free pumpkin pies (sandra)
You can't really see but in the main shot of the table there are super delicious chop chip brownie bars by
Vicki
. Please excuse my terrible phone pictures but in all the madness I left my camera at home. It was a pretty windy day so I was relieved for the glad wrap and boxes the wonderful donors brought their goods in. We are apparently becoming the hit of Fitzroy Market as we are asked after A LOT! Hooray. Hopefully this means in the future more bakers and more goodies for sale.
It was a quiet kick start to the market season (this was the first one after winter break) but it was super fun and so lovely to chat to so many of you. Thanks for coming down, saying hi, sharing goodies and WARMTH. Sometimes it can get hard with the amount of negative and painful comments/email I get but meeting so many of you face to face just makes it all better :)
And drumroll! We raised
$206
for
Animal Liberation Victoria
. Such a great cause. Thanks to Lefki for bring all the flyer and posters down, loads of people took the recipe books and were very impressed. Till next bakesale!
Finally - this is what my kitchen looked like post sale hahaha.