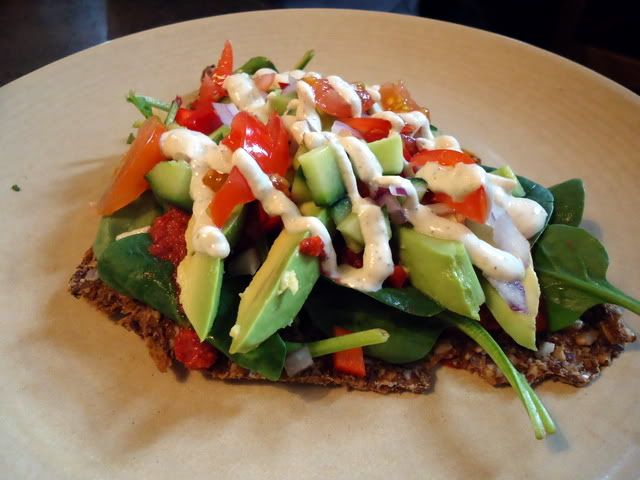 More raw Vegie Bar love. This time the "pizza slice" - flax bread topped with avocado, spinach, salsa, beet puree and coconut sour cream. Uh-mazing. Washed down with the raw cacao, almond milk and agave shake, accompanied with the fennel, pear and rocket salad. Unforts the main raw menu is only available before 3pm but so SO worth it (limited raw menu after 3pm).
Deets:
378 Brunswick St Fitzroy, 03 9417 6935
web:
the vegie bar
$$:
$8 for pizza slice and $6 for salad, raw shake $6
Other voices, other times:
me:
one
,
two
,
three
,
four
vegan about town
healthy party girl
losing my love handles
melbourne vegetarian
melbourne food files
insatiably healthy
wheres the beef?
in the mood for noodles