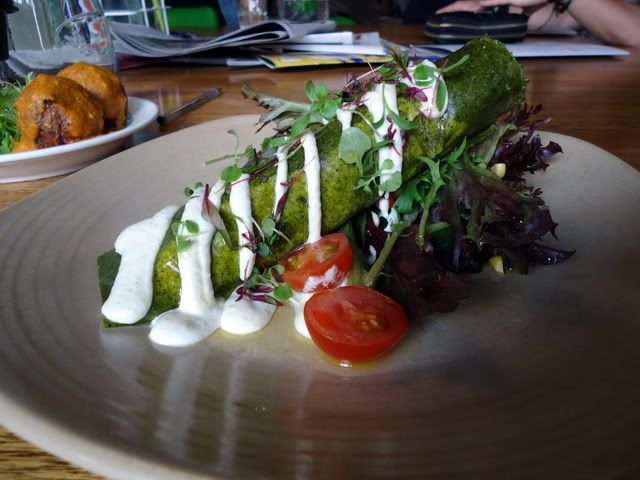 You guessed it, more raw love from the Vegie Bar (surely I've eaten everything by now right?). This time the raw falafel wrap with coconut sour cream. I've had quite a few raw falafel wraps around the world and this is my favourite. The chickpea patties are spiced really well, the coconut sour cream deliciously creamy and the flat bread, made of what I cant tell you, is super delicious. It's been a few weeks since I've rawed out at the Vegie Bar, think I might go tonight!
Deets:
378 Brunswick St Fitzroy, 03 9417 6935
web:
the vegie bar
$$:
$10 for the falafel wrap
Other voices, other times:
me:
one
,
two
,
three
,
four
,
five
,
six
vegan about town
healthy party girl
losing my love handles
melbourne vegetarian
melbourne food files
insatiably healthy
wheres the beef?
in the mood for noodles