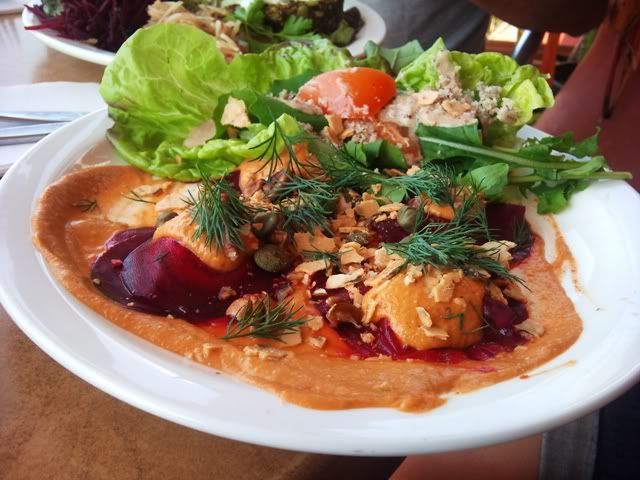 beetroot ravioli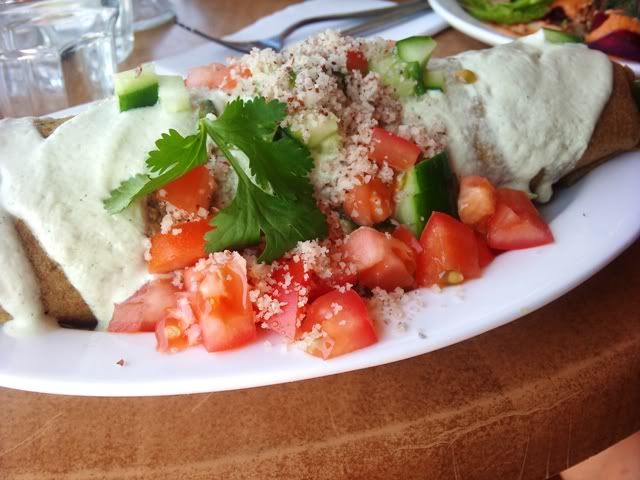 falafel wrap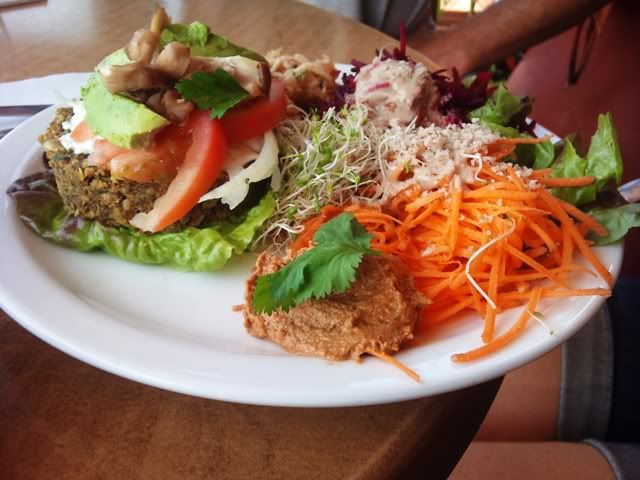 sun burger with apple mint relish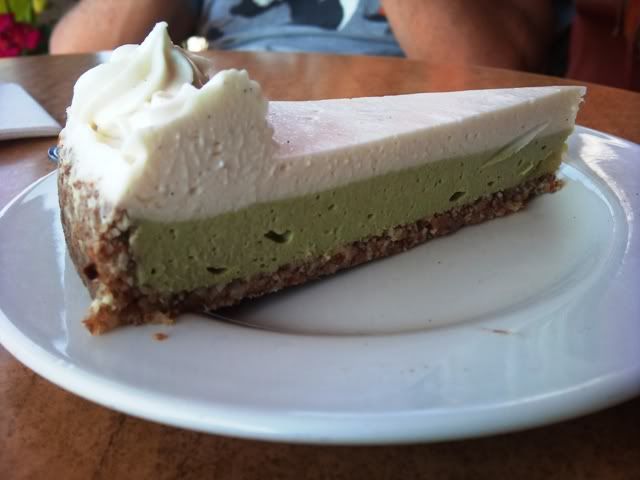 key lime pie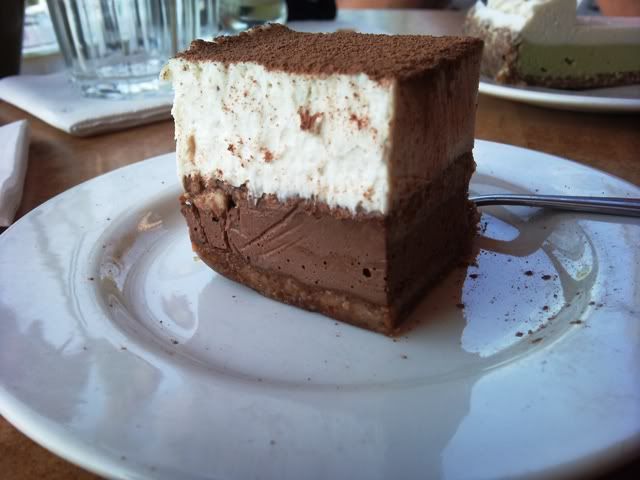 tiramisu
Do I really need to say more after those pictures? It's Rawesome is out in the middle of nowhere on a kind of highway road in what used to be a fruit shop. It's an odd place to find such a gem but thankfully we sought it out!
The owners are a lovely older couple (I assume they're a couple I could be wrong) who were completely SLAMMED on the day we went. A local animal rights organisation were having a meeting there, coupled with a few other tables and it was a lot of work for two people. They handled it really well, I didnt end up getting my iced coffee in the end but I didnt mind, it was awesome to sit on the patio soaking up the sun eating some really great raw food. The funny thing was because there were SO many cars parked out the front and bursting at the seams it attracted more and more people to stop by so while we started out getting our meals and service quite quickly it became non existent once reached capcity. No bother I wish them well and I hope they keep getting busier!
The food, just quickly, was great. The burger in particular was a stand out as well as the ravioli. The desserts were incredible and not pictured was our first drink which was a "pina colada" of fresh pineapple juice, new coconut water and fresh lemongrass juice. The falafel lacked something, I don't know what it is, having said that I've only liked one raw falafel roll and that's at the Vegie Bar. I really want to learn more raw food techniques and integrate it slowly into my diet I just feel so great after eating it. If you're ever on the Sunshine Coast definitely go and check them out!
deets:
522 Petrie Creek Road, Rosemount
$$:
falafel wrap $16, burger $14, beet ravioli $14, desserts were $6 and pina colada was $7