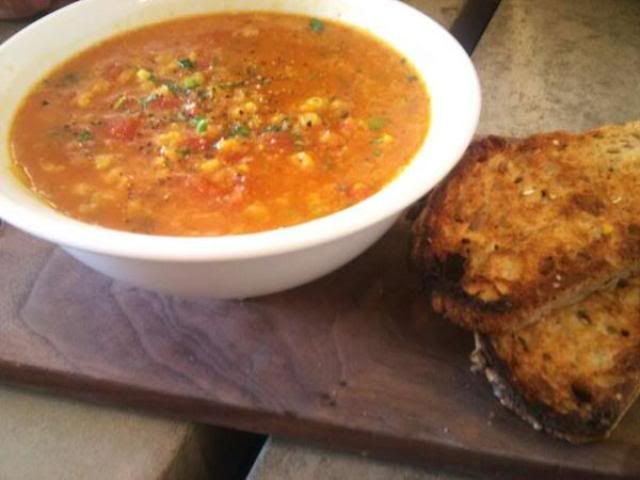 In our listlessness for lunch time coffee expeditions we are trying new places. My Sister Says has never really been on the list as it occupies the space where the beloved and much missed
Bowl of Soul used to be
and I just felt too sad. The boys wanted to try something new (well I didn't want to go to Melbourne Bakehouse *again*) so we finally went and was pleasantly surprised.
The fit out is in that new Melbourne cafe language, lots of wood and glass, communal dining table, apothecary jars etc. The menu is small but hearty. Only one vegan option but boy gee was it delicious. Tomato, barley and lentil soup with two crusty pieces of glorious sourdough bread. I like this cafe, like it a lot. Their coffee is pretty incredible too. Watch this space.
deets:
118 Bridge Street, Port Melbourne
$$:
$11.50 for the soup
other voices, other times:

cafe photo blog has great photos of the fit out
spencer's guide to port melbourne
foodie about town
Sorry about the camera phone picture!