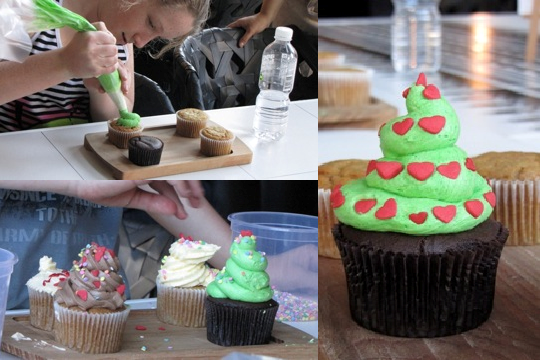 Leilani looking like a pro!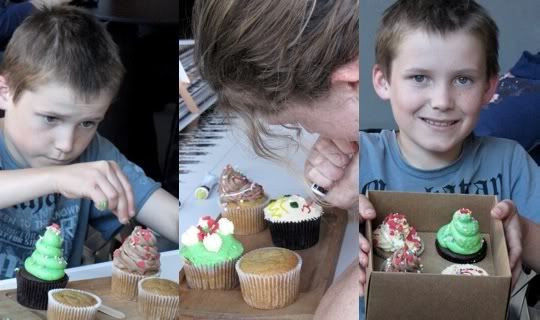 Lonan and Leilani decorating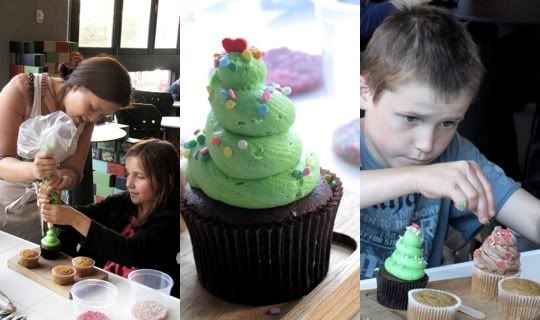 Macy getting some help from Sheryl whoops I've got Lonan in there twice!
Sheryl from
Cupcake Central
invited me last Thursday to her Christmas cupcake decorating workshop. Being mainly for kids I rustled up my friend Tahn and her beautiful 3 vegan kids Leilani, Lonan and Macy. We had a ball all afternoon with Cupcake Centrals gluten free vegan cupcakes. The amount of decorations that are available are minimal but nevertheless the kids enjoyed it immensely.
I have to say this made me so happy. It's how I see the future where all people are accommodated for and it's no.big.deal. Especially kids, to have an all inclusive kids event is so important to the normalisation of diet. Lets face it, many kids have so many allergies these days so to have an event where they can all sit down and share food is awesome. Kudos to Sheryl and Cupcake Central (
the cupcakes are delicious as I've already posted
). You can have private cupcake decorating parties for kids and adults, if I had kids this would be my preference!
Thanks to Sheryl for inviting me along. I get invited to so many events and this is the first one I've been interested in and it's been completely applicable. I'm passionate about what Sheryl is doing and I can't wait until EVERYONE is offering gluten free and vegan options.
deets:
cupcake central - cupcake workshops are
advertised on their blog or available for private groups anytime
$$:
workshops open to the public are $25 per child take home 4 cupcakes
For transparency: Cupcake Central invited us without charge