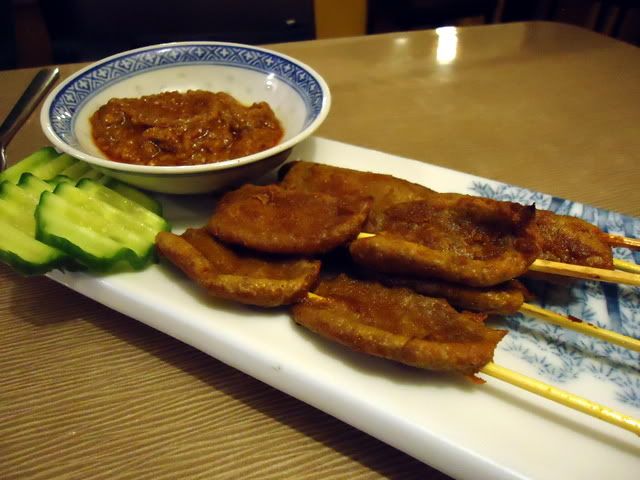 "chicken" satay skewers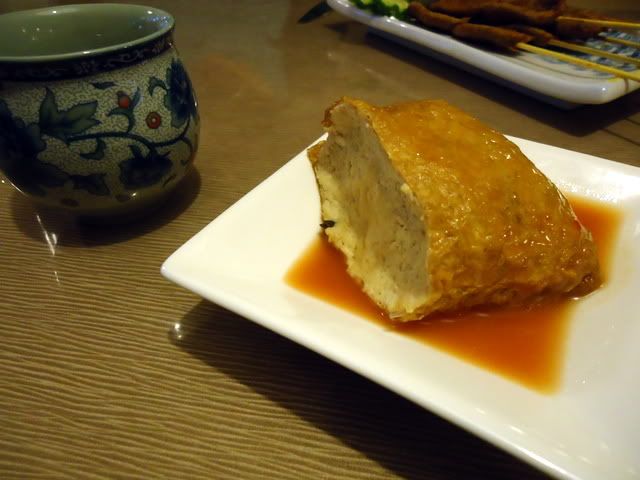 ah gei - stuffed tofu pocket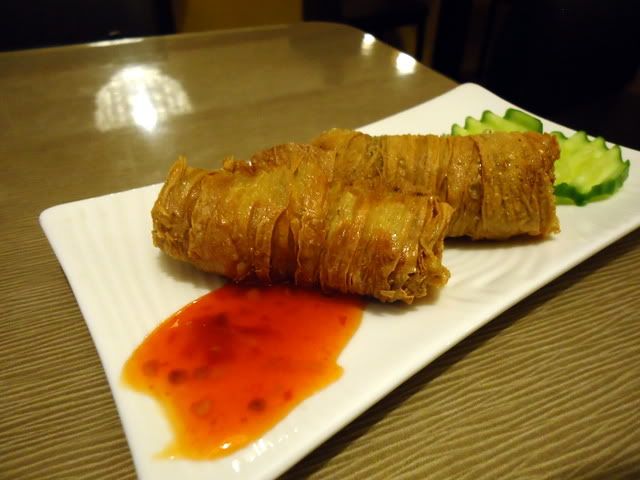 bean curd roll
bbq pork bun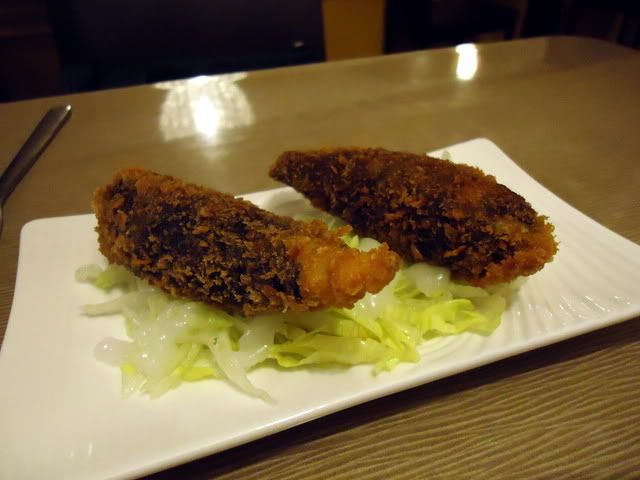 vegie cutlet
With the wealth of vego places in Melbourne it's easy to over look many/keep going back to some. Veggie Kitchen has been on my radar for some time but being in Northcote I couldn't really be bothered (yes I'm lazy). Anywhoo I'm making it my mission to get along to ALL the pure veg places in Melb. Add a friend with the same inclination (also with car) and here is the beginning of the series Miss Fatty Pacman Systematically Eats Melbourne.
I was a bit.. urgh another fake meat-a-thon but Veggie Kitchen takes it to the next level. Firstly most of their fake meat is soy based (no gluten baby for me) and secondly they make their own soy milk and tofu. Fresh soy milk and tofu, as you can imagine, is unbelievably good. The service is friendly and attentive, the food is brought out quickly. I loved most but was neutral on a couple of dishes. The buns were particularly amazing. We also had pearl rice balls (not pictured) and we even had a special vegan dessert made for us - red bean pancakes with soy ice cream (no picture - my camera died).
When we set out to order I thought by gee! that banquet looks like so much food lets pace ourselves and get ala carte. We ended up eating as much food as the banquet (priced at $30 - we spent $30 coincidentally). The serves are smaller than you think but perhaps I've always been so full of gluten in other places that my estimation is off. In any event $30 for the banquet is a steal and I would suggest getting that if you go. Or mix it up, you know how you do.
Free hot water top ups for your tea, a bustling busy space on Friday night and it was super awesome. I always like somewhere that deals well with my booming laugh and exaggerated gesticulation. Veggie Kitchen is a winner! Go.
deets:
159 St Georges Road Northcote
$$:
we spent about $35 each with loads of tea and drinks

other voices, other times:
vegan about town
where's the beef?
in the mood for noodles
never an idol moment