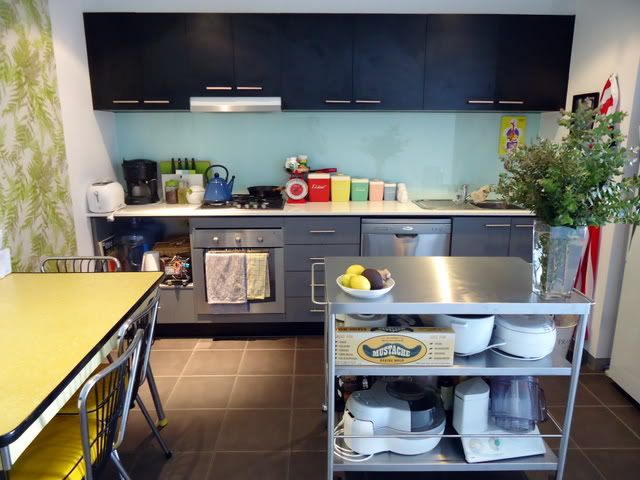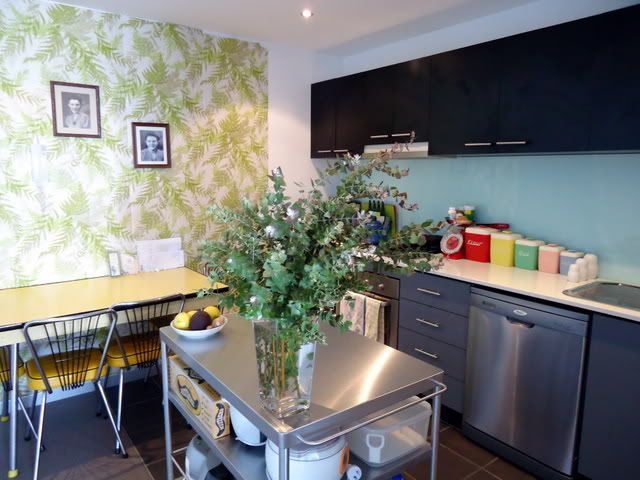 Over the break I did a lot of cleaning out and rearranging. I have a tiny (I mean tiny) kitchen with very little cupboard space so I've had to be minimalist. I bought a kitchen island which has oddly enough opened up my kitchen so much. We're all getting back to work and eventually school, here's a few tips that may make you want to spend more time in the kitchen:
1. Get your knives sharpened
You really only need one decent chefs knife and a serrated edge knife. It cost me $12 to get my chefs knife sharpened and its amazing how much a difference it makes.
2. Clean out your cupboards
Recycle all those takeaway containers you've got hanging around but never use. Get some sandwich bags an old shoe box and alphabetise your spices, getting rid of all those glass bottles. Clean out the fridge of all expired or nasty food. KEEP IT CLEAN. Remove all clutter from on the fridge door. Remove any photos of loved ones on your fridge its bad feng shui. Throw away any chipped plates, bowls and cups – the chips can harbour bacteria but also look pretty nasty. Clean and scrub your chopping boards with vinegar (especially if you have used them to prepare raw meat in the past).
3. Beautify your environment
Get rid of all clutter on top of tables and benches. Put pictures of things that make you happy or inspire you on your fridge/walls. Get a healthy fern or some fresh flowers. Buy some new tea towels. Get
down to Savers
and pick up some bargain kitchenware or buy some
Joseph Joseph
. Place a small plate or teacup of bicarb in your fridge to soak up bad smells. Burn some incense, bake some cookies.

4. Detoxify your environment
Stop using chemicals in your house, especially the kitchen. Not only do all those nasty chemicals go down into the waterways but they also absorb into your skin and your food. Google natural cleaners get some bicarb and be on your way. Honestly I have only used bicarb and vinegar as a cleaner in my house for 10 years. Get 100% plant based washing up liquid and make your own dishwashing powder with 1:1 mixture of bicarb and borax. Clean out kettles and coffee machines with cream of tartar. Stop poisoning yourself and your family.
Now if you've got a bit of money do something crazy like buy yourself a nice cooks knife or a second hand food processor or a kitchen island. Buy something you think would greatly enhance your joy of cooking. Your kitchen is the centre of your home, it's where you and your loved ones gather to be nourished. You should love spending time there. No matter how small or how large your kitchen is you can make small changes that make you want to spend more time there. Got any suggestions for me?