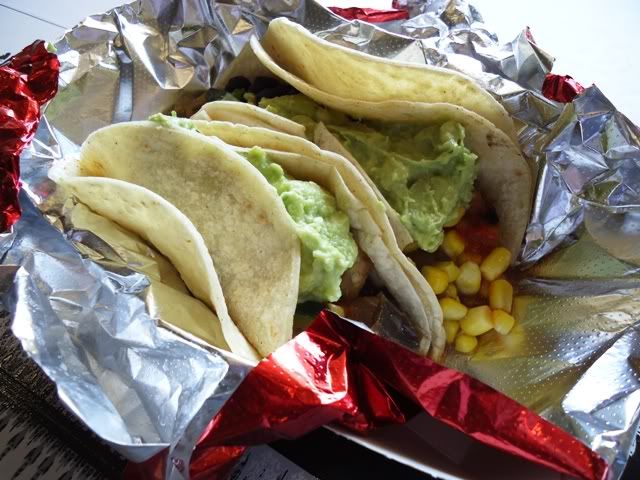 According to
Foursquare
, many many many of my friends practically live at Mad Mex. It's piqued my curiosity for sure but really.. you think how good can it be for a *vegan*. Well happy to report it's great! And really gluten free friendly too!
Mad Mex
rock the same line production business model as
Chipotle
in the States. You order what vessel you want (quesadilla, taco etc) and what filling (vegetarian minus dairy) and they pass it through the line. Super delicious and fantastic for when you're hungry on the move. This year I am giving up wheat and
Lord of the Fries
I think Mad Mex is going to fill those shoes! Their website also has this
UH-MAZING calorie calculator
.
deets:
loads of locations in NSW, Windsor and Melb Central for VIC, QLD Fortitude Valley and WA Hillarys Harbour
$$:
cheap like $8 for 2 tacos