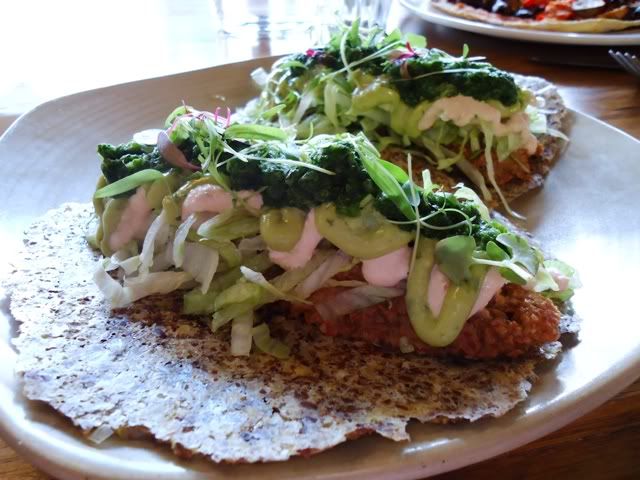 More raw amazingness from the Vegie Bar. Oh how I've missed you!! Raw tacos with flaxseed tortillas, walnut meat tomato filling, coconut sour cream, guacamole, lettuce and GREEN SAUCE STUFF. Totally and utterly delicious. I'm so happy I'm back on track with acupuncture because it means more regular lunches at the Vegie Bar!! They also have kombucha now which my friend Justin is just crazy over.
deets:
378 Brunswick St Fitzroy, 03 9417 6935
web:
the vegie bar
$$:
$12?
other voices, other times:
me:
one
,
two
,
three
,
four
,
five
,
six
,
seven
,
eight
vegan about town
healthy party girl
losing my love handles
melbourne vegetarian
melbourne food files
insatiably healthy
wheres the beef?
in the mood for noodles