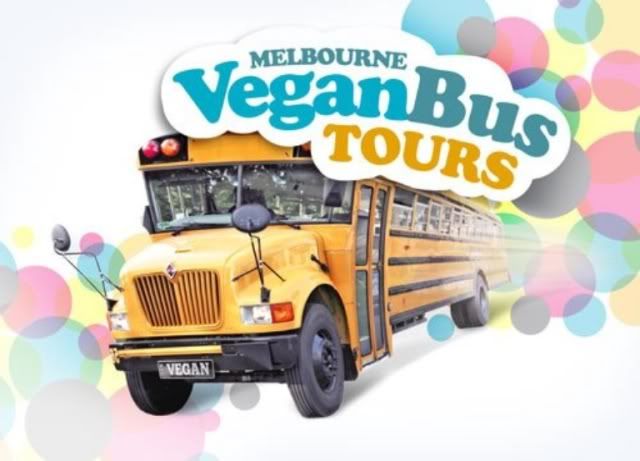 This is such a FREAKING AMAZING IDEA - OTHER CITIES TAKE NOTE AND MULTIPLY THE CONCEPT!!!
What:
Vegan bus tour around Melbourne, starting in Elwood at 9am with stalls from ALV, Uproar and Vegan Style Shoes. Then onto Urban Sanctuary for a tour and introduction to the rescue animals. Then shopping at many different vegan friendly stores with lunch at Las Vegan. The tour finishes back at Elwood at 5pm.
When:
Sunday 26th February
ugh is postponed due to illness - get better soon Tanya!!
Where:
Starting and finishing at 2A Spray st, Elwood (there is parking in the surrounding streets if you can't get it in Spray st).
How much:
$60 (includes lunch at Las Vegan) payment can be made by direct debit to Uproar Inc
BSB:
633000
Account number
: 135468056 (use your name and bus tour as reference)
Notes from Tanya the organiser: We are visiting a few places that have frozen foods so bring along a cooler! The calzone options are below (part of out wonderful lunch at Las Vegan) if you could please email me with your preferred choice once you have secured your place via payment via Tanya@livingvegan.com.au

Cajun Eggplant, Vegan mince and mushroom, Mushroom and tomato (breakfast), Ham, cheese and tomato, Ham, cheese and pineapple, Italian potato with olives, Chili non carne (chili bean and mince).

Any questions or concerns please contact me at any time!Looking forward to a fun day!!"
I have to say I think I saw God when I ate the "hawaiian" calzone at Las Vegan. Looks like a super fun day. GET ONTO IT.