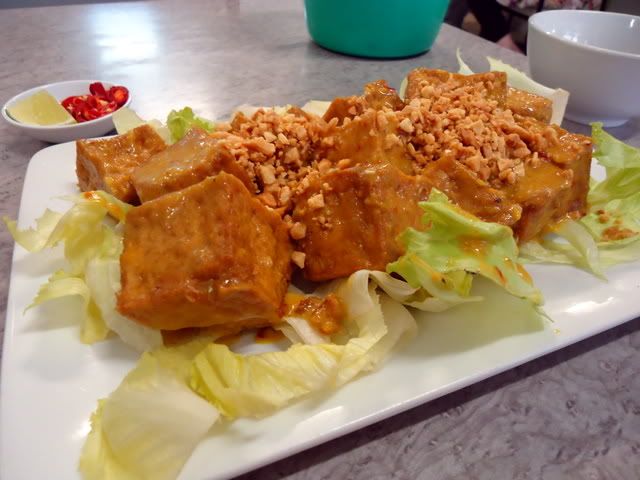 I go to uni in Footscrazy and am always popping into Bo De Trai to get rice paper rolls. One of my resolutions this year was to stop eating standing up or walking! As in actually sit down and enjoying a meal, take some time for myself (I'm eating breakfast at my desk as we speak - need to work that out too). So I've been eating IN at Bo De Trai.
Pictured is the tofu satay, this was delicious but not a rounded meal on its own. It would have been good with a couple of other dishes to share. Having said that it was enough food for two meals so I took the rest away in my container (food wastage is an utter phobia of mine, and I always have my lunch box on me so voila!). Bo De Trai is budget but the Vietnamese ladies are lovely and its cheap, cheerful soul food. They also have loads of food in takeaway containers ready to go. And as always it's nice to go to a vegetarian Asian restaurant knowing there wont be sneaky bits of pork or fish stock in your food.
deets:
94 Hopkins St, Footscray
$$:
tofu with rice and green tea was $10.50
other voices, other times:
where's the beef?
this is vegan melbourne
footscray food blog
vicki vegan
foodscrazy