BIG WEEK. March is actually insane for me, it's going to be really hard to be good and maintain a level of healthy eating and sleeping. So now I've blocked off my whole calendar for April (except for theatre) as I'll be traveling to Sydney twice and will need as much time at home as possible. It's funny how drawing that line in the sand has made me breath easier, knowing that there WILL be less insanity in a months time. Until then I'm wearing my dancing shoes to work because SHIT IS GOING TO GET RAUCOUS this month.

Food updates
: I went to
Horse Bazaar
on Monday night, they have changed hands and no longer have that darling little Japanese lady making amazing food anymore. I paid $19 for one of the most bland meal I've ever had in my life (though beautifully presented). Suffice to say I am not reviewing them and have removed my recommendation off my
google map
and off my
foursquare page
. Sad to strike them off the list but cest la vie.
I went back to
Enlightened Cuisine
and was surprised to learn they use soy mock meats in a lot of their meals (though how gluten free they are I don't know). Review coming this week.
I returned to Spudbar to their new Prahran store, found the toppings pretty light compared to the
Richmond store
(got about half the amount of avo and hummus). It was still mega delicious though!
I also ate at the Toffs train carriage restaurant
Choo Choos
. The last time I went there it was more tapas style now its Asian food (tapas style) by the same chef who does Cookie and Colonel Tans. The food was delicious though it was dark and I couldn't take photos. It felt really expensive because the portions were so small but we drank 2 bottles of wine and it ended up being $60 each which is very reasonable.
out.
bake off - radical grocery
Anikee, after years of being a shop slave to us, is going on a huge adventure - climbing Mt Kilimanjaro for Amnesty International. This is SO cool and SO amazing. Anikee needs to raise funds not only to pay for her trip but to also donate to Amnesty. This is why she had a bake off on Sunday and it was SPECTACULAR as detailed in the photos. And guess what? I WON! PIE category with my
banoffee pie
(I just subbed wheat biscuits with gluten free ones). YAY! Can't wait to go and pick up my hamper.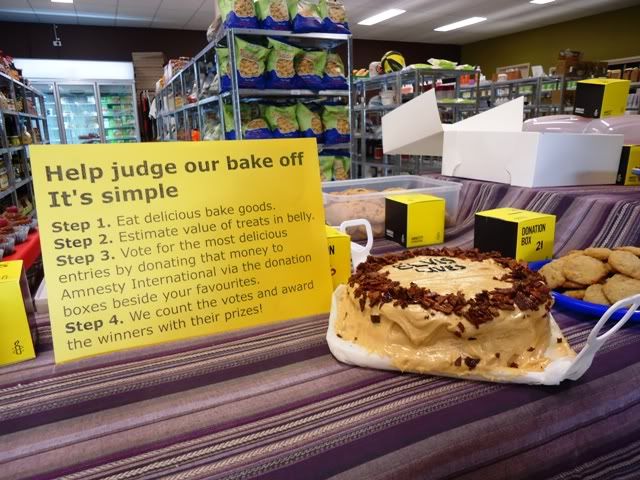 lisa dempster's elvis lives cake pride of place (this was my favourite entry MM!)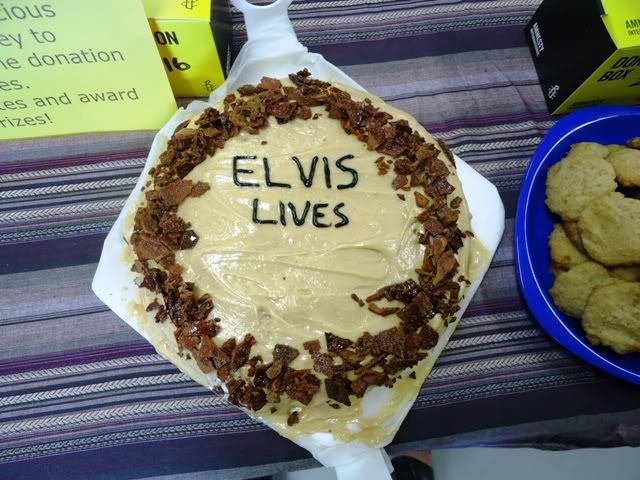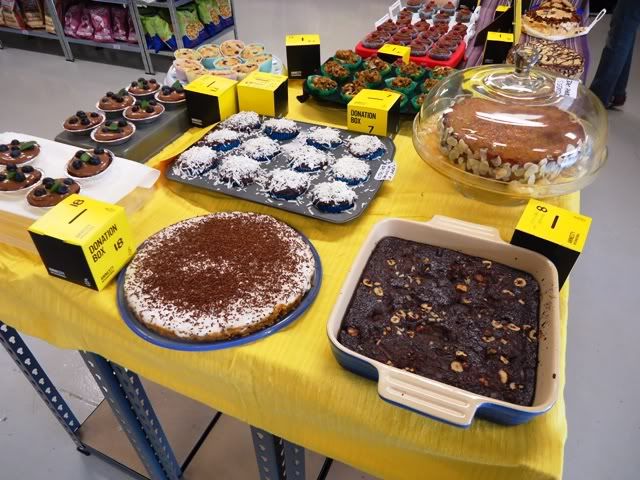 gluten free table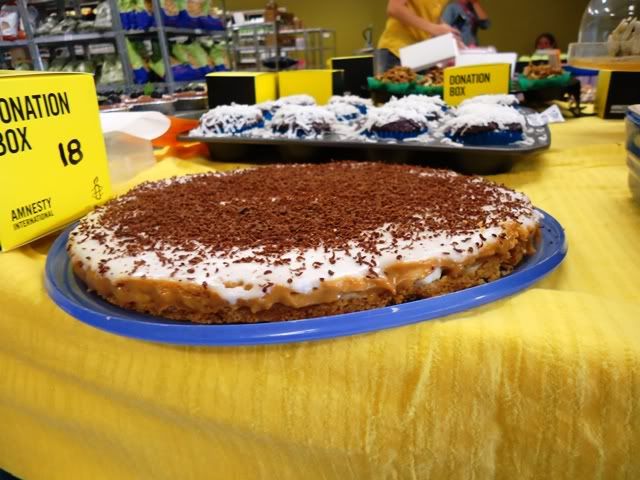 my entry - gluten free banoffee pie