tofu asada taco with cheezly $6.50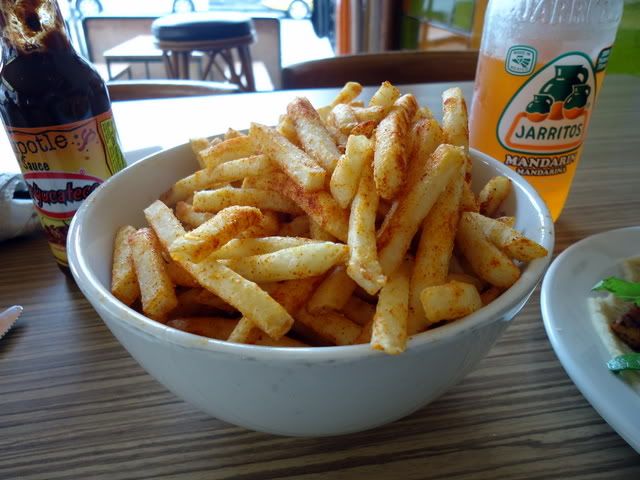 FRIGGIN TRIPPY FRIES (aka crack) $?
Ahhh Trippy! I have always loved Trippy even though sometimes the food has been a bit patchy. And by patchy I mean occasionally it
wasn't
completely freaking awesome. What has always stayed constant is their absolutely gorgeous staff. The new location is crammed, though they do seem to have a lot more seating (especially when you count the huge outside tables). The menu has remained the same however the last couple of times I've been there they have BAM Elzar taken it up a notch* to SERIOUSLY AMAZING.
I blissed out on this tofu asada taco and crack fries. A lovely sunny day and Talking Heads blaring and it was pretty much a perfect moment. TRIPPY TACO I LOVE YOU MARRY ME.
deets:
234 Gertrude Street Fitzroy VIC 3065
web:
(no website BAM!)
$$:
crazy cheap
* dorky Futurama joke
other voices, other times:
me:
one
,
two
where's the beef?
mel: hot or not?
in the mood for noodles
vegan about town
eat more vegies
melbourne gastronome
two munch
more cheese please