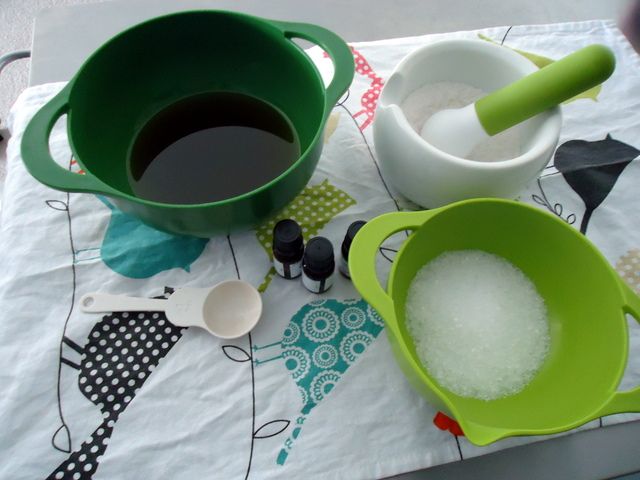 I've been making my own beauty products for years. It's super easy, extremely cheap and much better for you. I have hyper sensitive skin and can't use products containing SLS or any of that nasty stuff, it makes me break out in rashes.
This salt scrub is so so good. I used it every day
when I was doing my fast
. Epsom salts detoxify, research what essential oils are good for your
dosha
and add them. Otherwise tailor the mix to the time of day you bathe - use a scrub at night add calming oils that help you go to sleep or if you scrub in the morning use invigorating oils.
For more natural skin care have a look at my
vegan bathroom post
.
recipe
1/2 cup of oil (olive, almond - something good quality)
1/2 cup of sea salt
1/2 cup of epsom salts
10-15 drops of your favourite oils (I use 3 different kinds)
method
1. Bash the salts up in a mortar and pestle for a few minutes to get the grains quite fine and combined.
2. Combine all ingredients and store in a clean container.
3. Get yourself wet with hot water and turn the faucet off. Working with small handfuls, work upwards from your feet to your heart in circular motions. Work from the finger tips and the neck downwards to the heart. Sit in the shower for 5 minutes breathing deeply and calmly, concentrating on the oil smell. Water/toxins will bead off your body - this is normal. Scrub the salt on your body into you one more time then rinse. You may want to wash again with soap depending on the oil you used. You may feel light headed for a little while, this is also normal.