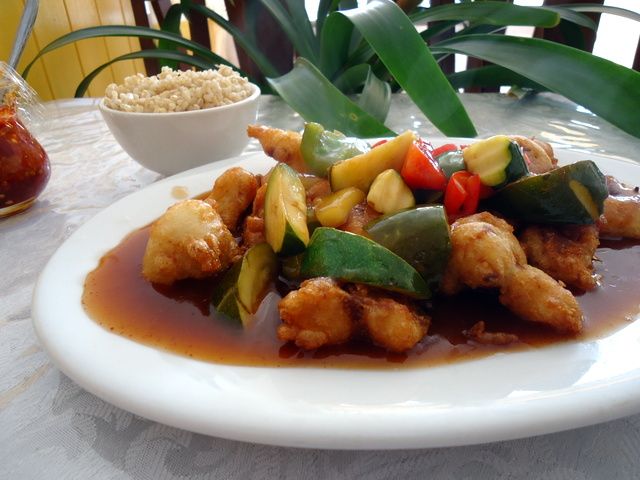 Like most people I comfort myself with food, sometimes too much. Life being extremely stressful last week I thought I'll stop my day and sit down and have some comfort food. Like actually sit down and enjoy a meal. It was magical. When The Loving Hut opened a year ago it met with a bit of grumbling in the veg community but I don't know why. Perhaps it's just settled into more of a routine now because I find the service excellent, the food arrives super quick and is amazingly delicious (also the Supreme TV had the sound off while I was there).
I had the sweet and sour soy chicken, it was golden deep fried and so sweet it makes your teeth hurt. Exactly what I needed that day. With
Miss Finas Vietnamese Cafe
having just opened a few shops down (and both being 100% vegan), Victoria St is packing a punch with some amazing veg options.
deets:
Shop 10, 242 Victoria St, Richmond web: The Loving Hut
$$: My meal with jasmine tea was $17
other voices, other times:
in the mood for noodles
where's the beef?
veganise this
damn right I want a cupcake!
chomp and slurp