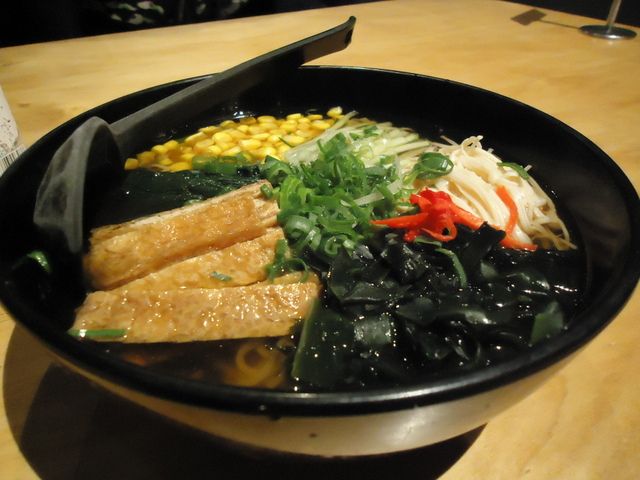 OH HELL YES. I'm really, really into noodle soup at the moment.
Yong's pho
tipped me into soup monster mode. Melbourne really is the perfect city for it though, it's cold (most of the time), blustery and dreary. Slurping on a big bowl of noodle soup is like eating liquid sunshine. I actually ate this entire bowl and thought I was going to die for about 24 hours but it was SO DAMN GOOD. You'd be surprised, there's quite a few veganisable dishes at Menya (unlike quite a lot of ramen places that only use chicken or pork stock). Menya on Elizabeth st is like a little noodle cavern of awesomeness. Light filled with a great fit out that surprisingly absorbs the noise from a bajillion people noisily faceplanting into their bowls, hogging for all and sundry. MENYA GET IN IN YA (sorry).
deets:
437 Elizabeth Street Melbourne
web:
no website
$$:
super cheap like $10?
other voices, other times:
couldnt find any vegetarian blogs
ps:
is this the same as the chain in Sydney? It's confusing