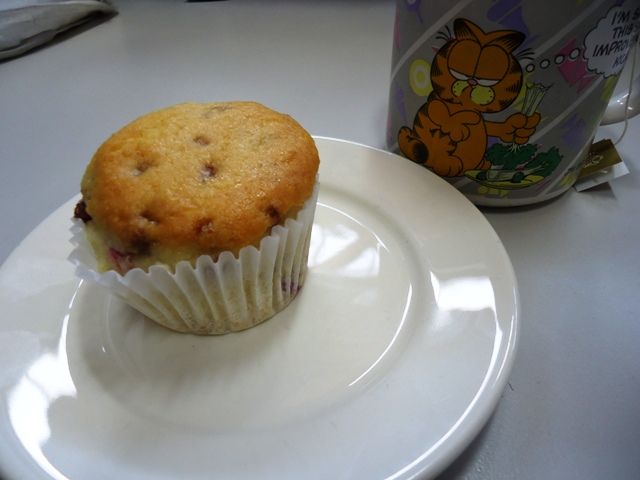 breakfast:
medium soy coffee, gluten free muffin and an apple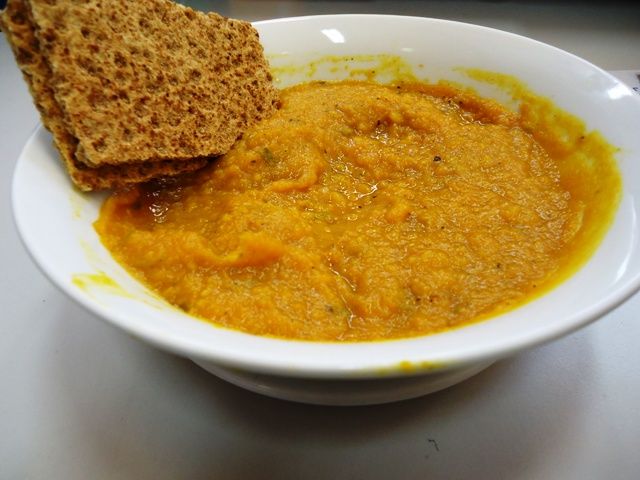 lunch:
pumpkin soup again. I usually make a big batch of something on the weekend to freeze. (so BORED OF SOUP TODAY)
snack:
I was starving today, I always have ryevitas and peanut butter at my desk. I work in a factory so there is no where for me to get food which is a blessing and a curse.
dinner:
spud bar
- sweet potato with hommous, baby spinach, tomato, corn, broccoli, peas, hommus (extra garlicky yum!) and I get mine with avocado $9.50