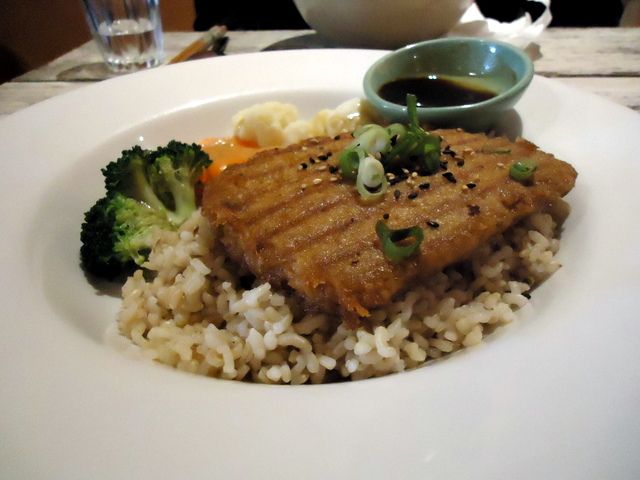 MOAR YONG. Again this was *exactly* what I needed. It was the first time in years I wanted to hug my plate from the nourishment and love it was giving me (stay with me). Seared "soy tuna" with brown rice, vegies and soy dressing. It sounds so boring but its the complete antithesis. So tasty and healthy. Yong... yong yong yong. I LOVE YOU.
deets:
421 Brunswick Street, Fitzroy
web:
no web site
$$:
soy tuna was $14? I can never remember
other voices, other times:
me
wayfaring chocolate
in the mood for noodles
hot: mel hot or not
fitzroyalty
eat and be merry for tomorrow we diet
where's the beef?