So concludes a week of eating with me! I think I will do this each season, to give you ideas of what you can cook up. Freezing big batches of food makes sure I always have lunch (and a lot of the time breakfast). I hope you enjoyed this series and it inspired you!
breakfast:
I wasn't particularly hungry this morning so I had a
protein shake
, an apple and a cup of tea.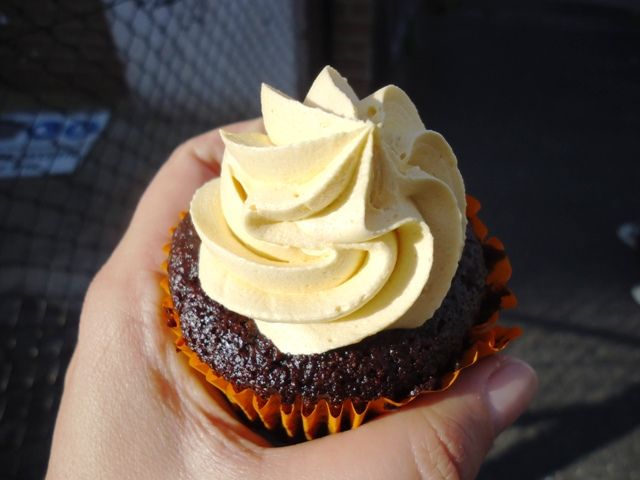 snack:
a
Mister Niceguy
cupcake and a coffee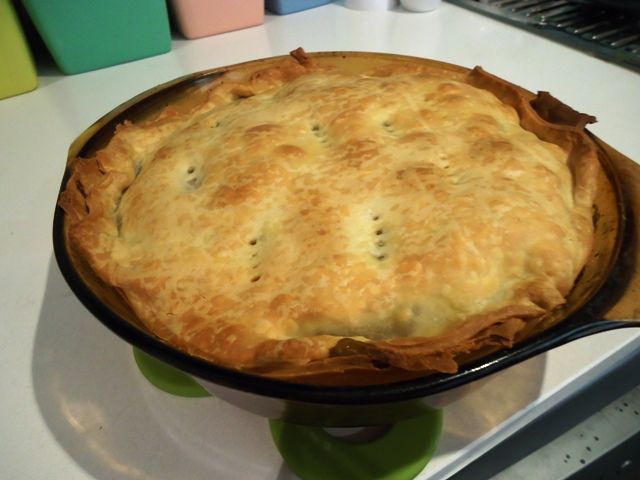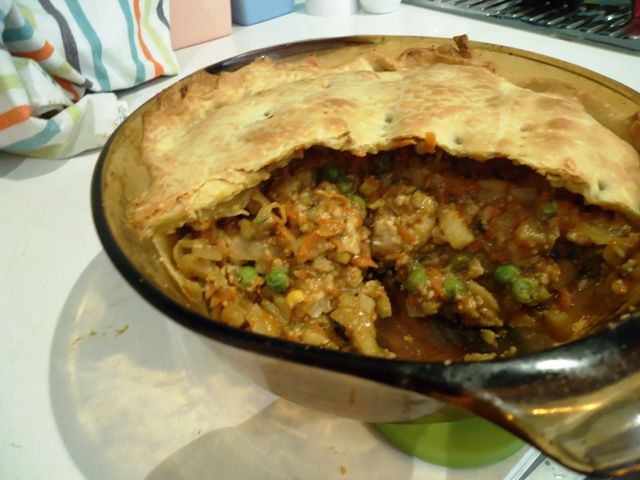 late lunch:
we made pie -
a riff on winter mince pie
, but with onion gravy, nutmeat and gluten free pastry - we ate so much pie I didn't want dinner