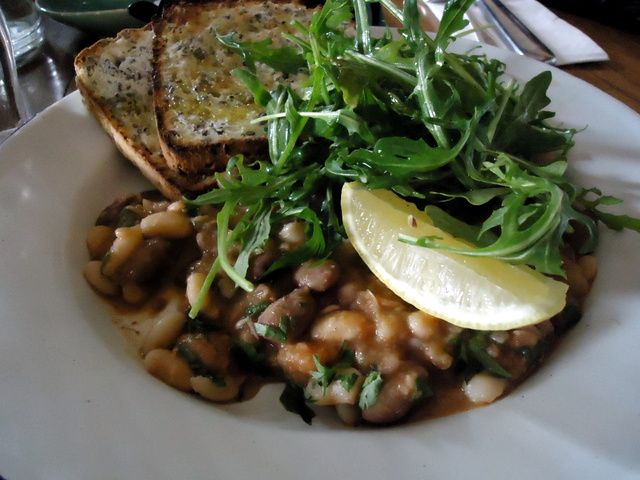 They ain't Henry's beans fo sure. These are the new 'smokey beans' on the menu at Wide Open Road and I have to say they are disappointing. But would I accept anything less than Henry's?
The
chickpea flat cake
is a better option. Citizens of the Peoples Republic of Brunswick what do you think of the changes to Wide Open Road?
deets:
274 Barkly Street Brunswick
web:
wide open road
$$:
$12, $2 extra for gluten free toast (make sure you get olive oil)
other voices, other times:
no other veggie bloggers?