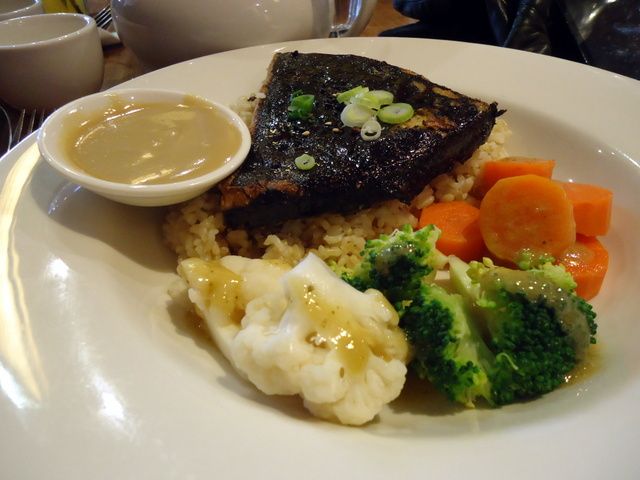 "seared king fish" with lightly steamed vegie, tahini dressing and brown rice $16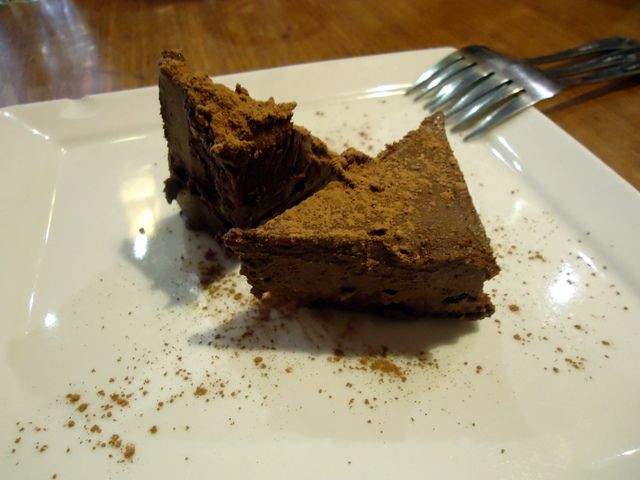 raw chocolate fudge $4
(or $7 memory loss)
MOAR YONG. My love affair/obsession continues. After trying and LOVING the
"tuna steak"
I thought I would try the other similar item on the menu. Not so similar at all it turns out. I didn't like this one half as much as the tuna, but it was still pretty delicious.
The raw fudge was mouth watering. Quite bitter and creamy with a teeny bit of sweetness, was exactly what the doctor ordered. I'm relatively obsessed with Yong at the moment so strap yourselves in as I will be eating my way through their entire menu.
deets:
421 Brunswick Street, Fitzroy
web:
no web site
$$:
as above
other voices, other times:
me
,
two
wayfaring chocolate
in the mood for noodles
hot: mel hot or not
fitzroyalty
eat and be merry for tomorrow we diet
where's the beef?