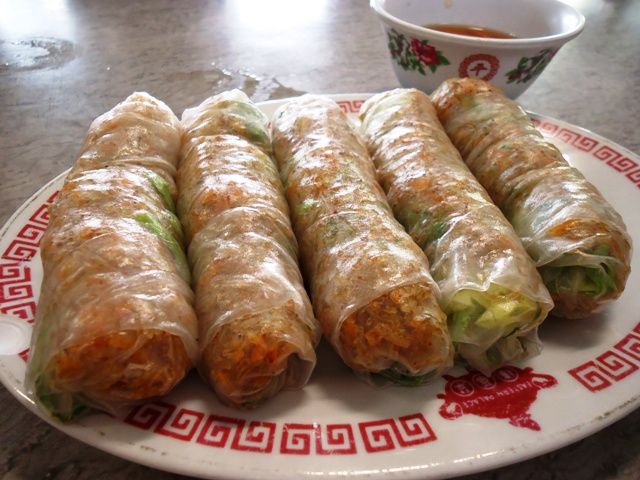 I'm back at school and back in Footscray. First port of call was Bo De Trai (even though I had lunch in my bag BAD!), I couldn't help it! Bo De Trai is SOOO GOOD. I didn't have much time so I got the "imitation pork skin" rice paper rolls. These and the vegie rolls are already made up to quickly service the lunch rush. Served with imitation fish sauce and I was in heaven. So delicious, filled with cabbage, carrot, bean shoots and Vietnamese mint. That and they are $6 and come with a huge flask of green tea. Total.win.
deets:
94 Hopkins St, Footscray
$$:
6 bucks!
other voices, other times:
me
one
,
two
where's the beef?
this is vegan melbourne
footscray food blog
vicki vegan
foodscrazy
vegan in australia