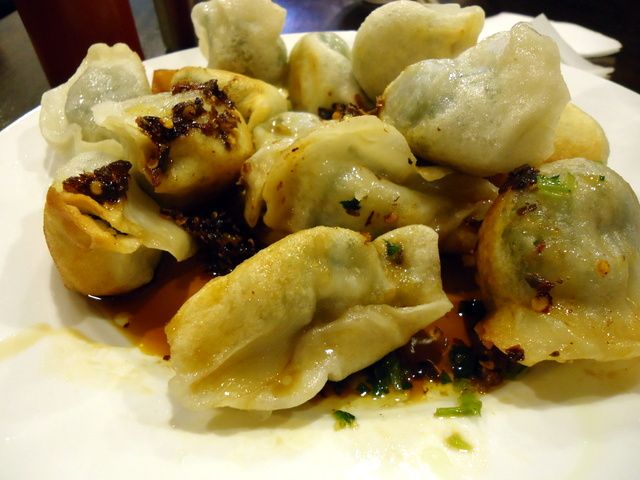 The best dumplings in Melbourne. Hands down. SO FREAKING DELICIOUS. You are observing pan fried vegetarian dumplings drowned in chilli sauce. They hand make their dumplings on site and the filling isn't just mystery greens there's definitely some mushroom and veg in there. So delicate and tender I'm drooling on my hands looking at this picture.
Due to their awesomeness they are ridiculously busy all the time. I waited 45 minutes for a table so unless you're in it for the long haul be smart like so many I witnessed and get take away. Shanghai St has started me back on dumpling craziness, I'm going to make kimchi and tempeh dumplings this week (sorry tummy). They also let you take away leftovers, which is inevitable because even miss fatty pacman here couldn't eat the whole thing (yumbo dumplings for breakfast, win!). I need to get more people in on this action because there are SO MANY things I want to try on the menu. Next time, always a next time.
deets:
342 Little Bourke Street, Melbourne web: no website
$$: 15 dumplings $7.50
other voices, other times:
no veg blogs it seems?