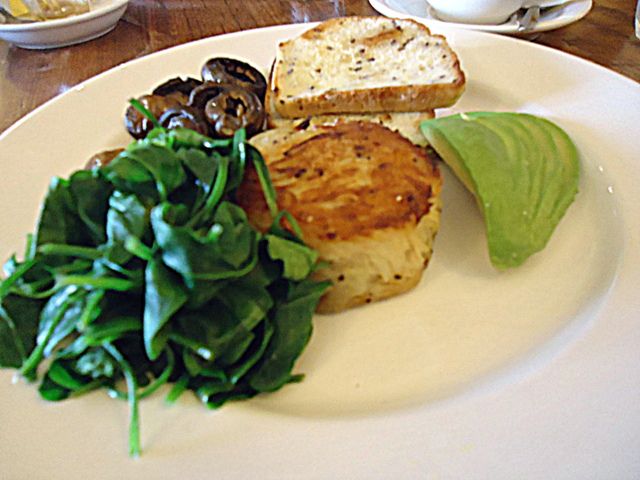 Another Foursquare win. It's interesting to see where your friends have been especially once you get out of the city.
Ed
and my food loving friends Sasha and Adele had all been to Saff's so we decided to give it a go. Being greeted by super cute country hipsterish waitresses was the first win. The second win a labelled gluten free vegan breakfast item!
Sure there was only one but how awesome! The coffee was pretty bad so fair thee warned otherwise this is an absolutely adorable cafe right in the centre of Castlemaine. My breakky was great, particularly the potato rosti (loves me some potato) it was the perfect nourishment for a hard
day rummaging and mini golfing
.
deets:
64 Mostyn Street, Castlemaine
web:
no website
$$:
$12?
other voices, other times:
A few of the other vegan bloggers have been to Saff's and have great roundups of Castlemaine:
in the mood for noodles
vegan about town