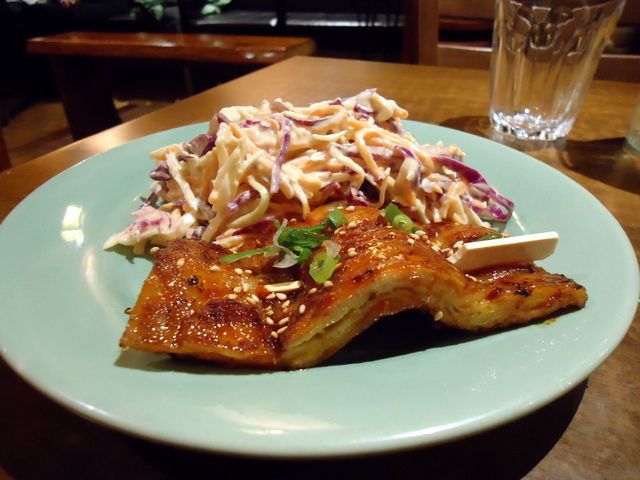 roast "chicken" skewer with coleslaw $7.50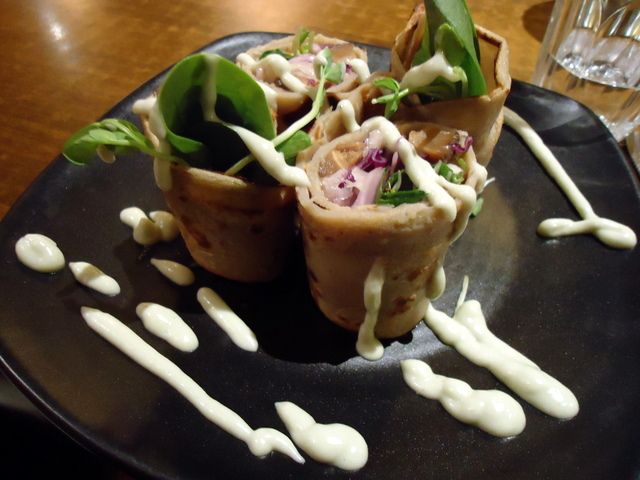 buckwheat crepes with mushroom, salad and soy mayo $12.50
Moar Yong. This is my new favourite meal EVAR. The roast chicken is crispy and chewy served with the dreamiest coleslaw I've ever eaten (what is in that dressing?!). The buckwheat crepes are stuffed with delicious crunchy and salty vegetables. Served with creamy soy mayo they are crazy amazing. It's made me want to start experimenting with crepes at home.
These are both entrees and a bit smaller than they appear in the photos. To be honest I should probably just stick with one but am greedy! I've been so happy to hear from you guys that you've been going to Yong and loving it too.
deets:
421 Brunswick Street, Fitzroy
web:
no web site
$$:
as above
other voices, other times:
me
,
two
,
three
wayfaring chocolate
in the mood for noodles
hot: mel hot or not
fitzroyalty
eat and be merry for tomorrow we diet
where's the beef?