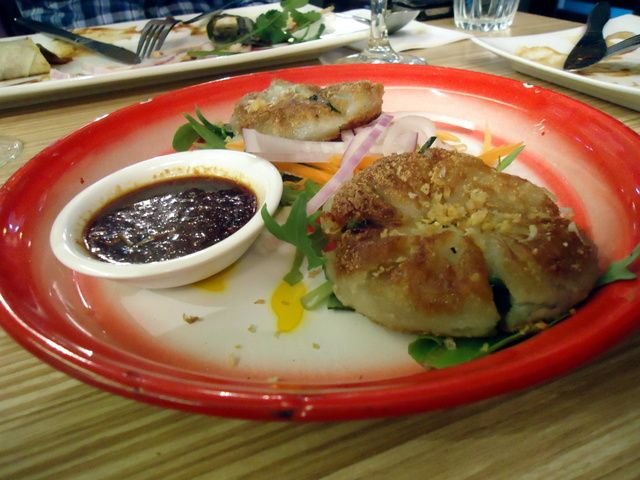 pan fried dumpling stuffed with chives $6.90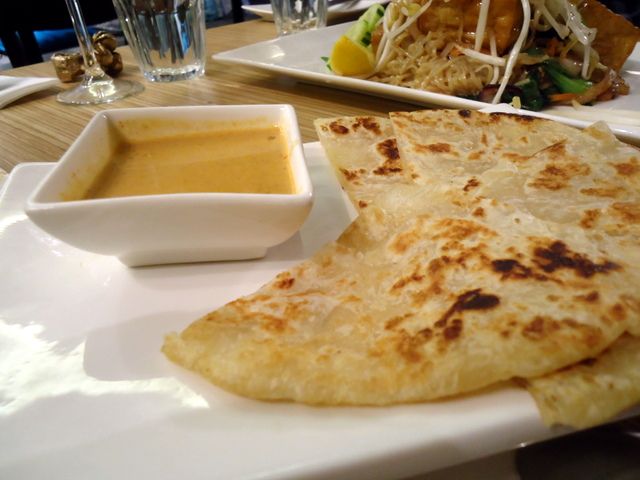 roti and peanut sauce $4.9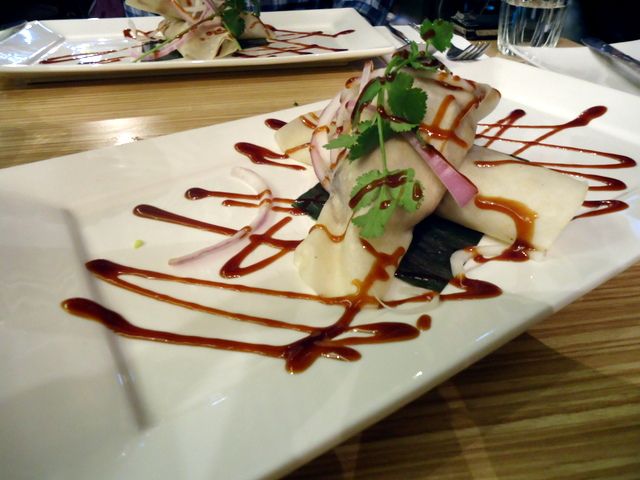 madame k's pancake - sliced roasted soy duck, cucumbers, shallots and fresh coriander wrapped in thinly pancake and drizzled with special sauce $11.90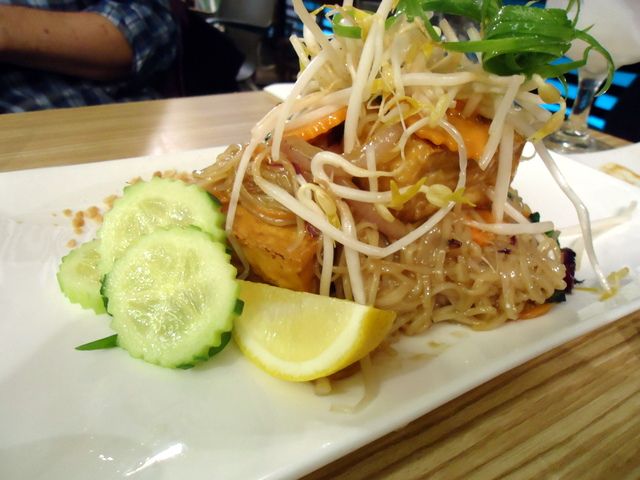 pad thai - stir-fried rice noodle with tofu in tamarind sauce sprinkled with bean sprout & spring onion $15.90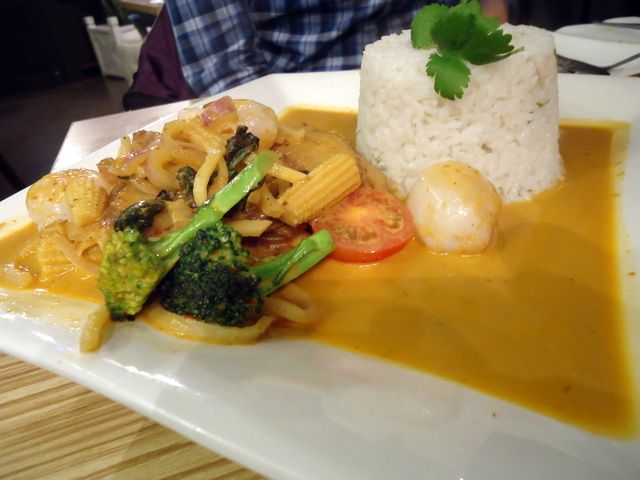 red curry - green beans, lychee and soy duck and bamboo $15.90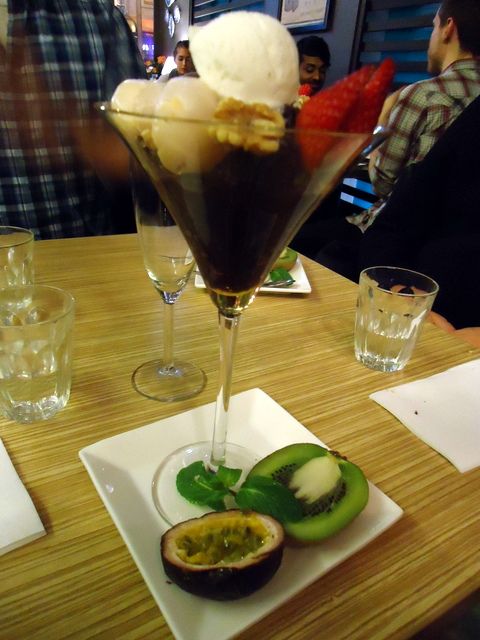 black sticky rice - with lychee served with soy vanilla ice-cream $10.90
I intended on getting through my backlog before I took off but alas life gets in the way. As my internet will be few and far between here are some Melbourne posts.
Madame K's made my vegan dream come true. My final vegan frontier and most missed food PEKING DUCK PANCAKES. Can you believe it? And they were extraordinarily delicious.
Madame K's became my total obsession before I left. Almost everything I've eaten there has been off the hook amazing. In particular the red duck curry, pancakes and garlic chive dumplings. The pad thai fell a little into the average territory and while the black sticky rice was cooked to perfection the fruit it was served with was under ripe and inedible. Despite those grumblings I would heartily recommend the Madame.
The interior is stunning - beautifully put together with teal, gold and wood. You feel like you're in Shanghai in the 60's drinking mai tai's in an embroidered cheongsam.
The service can be a little slow at times but they get seriously slammed. And rightly so - couple Madame K's with Yong and I would consider moving back to Fitzroy. Something I never thought I'd say.
deets:
367 Brunswick St, Fitzroy
web:
madame k's
$$:
above
other voices, other times:
joyce gave it a NOT (sad fase)
vegan about town
where's the beef?