yeow! One week, 3 cities, 2 countries. Last week was nuts, so much fun. After 2 days at FYF Fest I hung out in LA for 3 days, swimming at Venice and Santa Monica beaches and shopping up a storm in Santa Monica.
Wednesday was my travel day so I just hung out at my friends house and rested. 4 days of non stop partying and drinking played havoc on my stomach. Wednesday afternoon I flew to Phoenix for 3 days. I used to live there 6 years ago and it was surprisingly emotional going back. I cried coming into Sky Harbour, so many memories. My life was SO different then, I'm not joking when I say that my life is the complete opposite now. Which is good, I was pretty fucked up back then but it was still so loaded with emotions.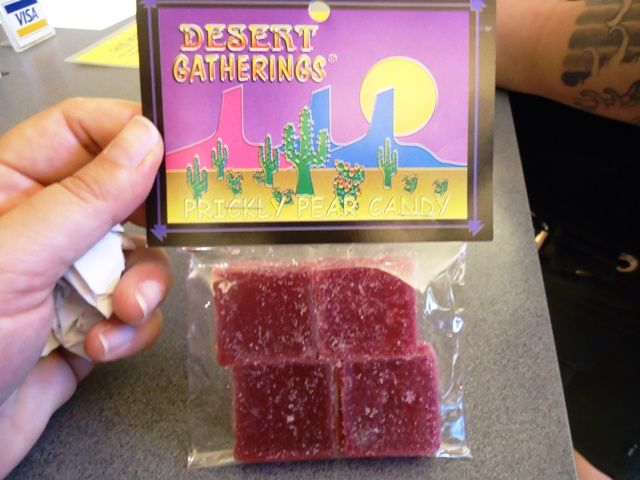 edible cactus flower (prickly pear) is delicious, I've had it in liquor, sorbet, lollies they make it into many things
I got to hang and spend time with my friends Zoe and Porsche. Phoenix is such an amazing city, always on the move (and Arizona is spectacularly beautiful). The population is really transitory so it feels like a completely different city every 5 years or so. I caught the tram (!!!) downtown and had a walk around in the heat. Went to a CRAZY vegan cafe in this guys house, post later.
I went on the
first Friday art walk
which was nostalgic as the October art walk 6 years ago was my last night living in the States (and seemingly my last night of sanity before my life turned into a really shitty soap opera for 3 years).
I really love Arizona, its a spiritual homeland for me. I'm glad I burst the bubble and went back. I would love to return every couple of years as there's still so much I want to see there.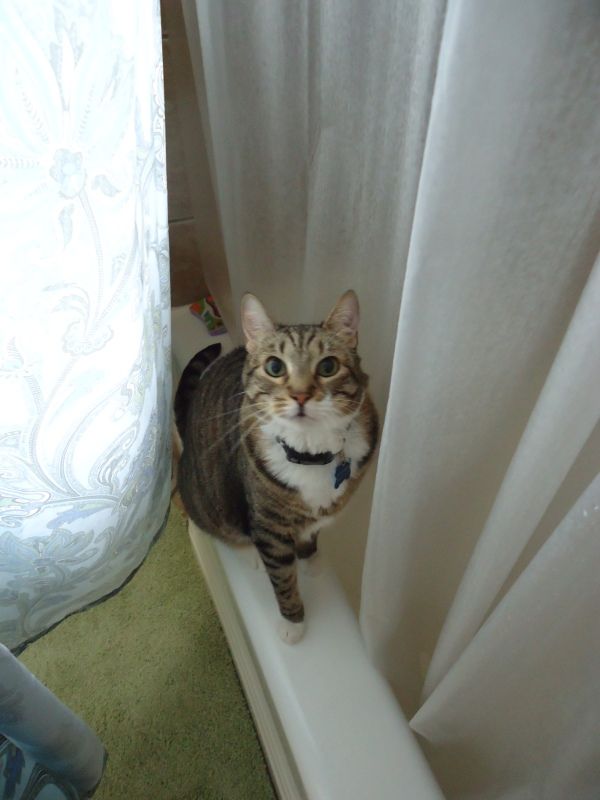 not to mention this guy, my favourite cat in the whole world Stanley Sprockets
Then (this) Sunday morning I flew to Toronto. I'll be here for a week. I'm staying in a fancy hotel so I'm looking forward to some alone time and LOTS of showers/time in the steam room/sauna.
okey dokey here goes.
eats.
I only managed to go to
Real Food Daily
once, but will hopefully get dinner there during my stop over on the way home. We went to
Mohawk Bend
which was CRAZY. It's bizarro world where all items are vegan unless labelled otherwise. Obvs posts coming soon. I hit
Native Foods
again which is in a similar vein to all of the above where they make all their own ingredients. Their own seitan, tempeh, tofu, sauces everything.
In Phoenix I went to
Green
and its sister cafe
Nami
(which is an ALL VEGAN DESSERT SHOP). We went quite a few times will be doing a big post. In Tucson we checked out the only vegan cafe in town
Lovin' Spoonfuls
, it was super cute and great food!
outs.
kartchner caverns state park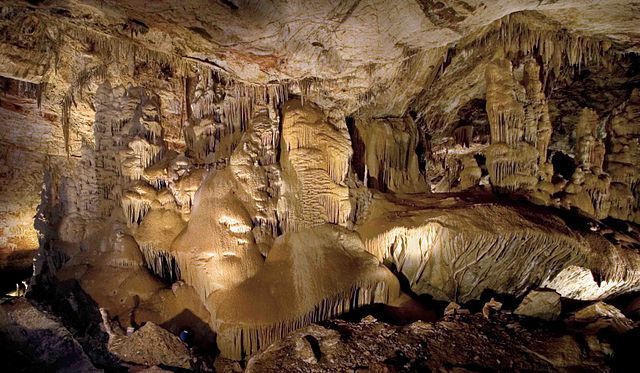 kartchner caves "big room" - photo care of wikipedia (you're not allowed cameras in there)
can't find a photo credit for this one - "kubla khan"
I've been to many caves and these are spectacularly beautiful.We could only go to the throne room as the big cave is inhabited by bats for 6 months of the year. I love that Arizona is so varied and stunning. Who would have thought in the desert there has been enough water to form limestone caves. The picture of "kubla khan" above is a column that is 5 storeys tall.
I was so impressed at how dedicated to preserving the caves they have always been. The cavers who discovered Kartchner from day one have been religiously dedicated to their preservation and life. I was in *total* awe. I love this kind of stuff. Kartchner is about 2.5 hours out of Phoenix or 1 hour out of Tucson. Highly recommend you go if you ever get to AZ (and want to do something other than the Grand Canyon).
the sapphires
And of course travelling is a great time to catch up on film for the year. This was nice, quite a few holes in the storyline but it was still fine. It's nice to see an Australian film that doesn't make me suicidal.
3.5