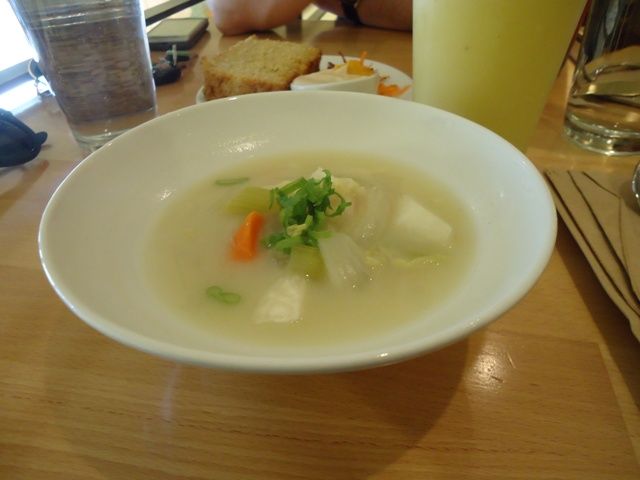 miso soup - all part of the "real food bargain" $16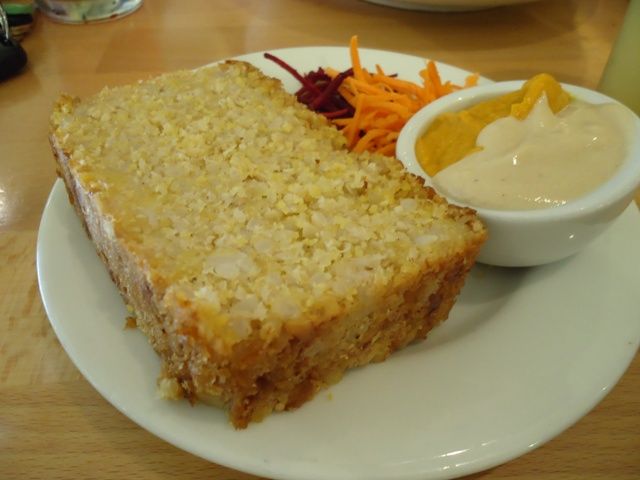 cornbread with tahini spreads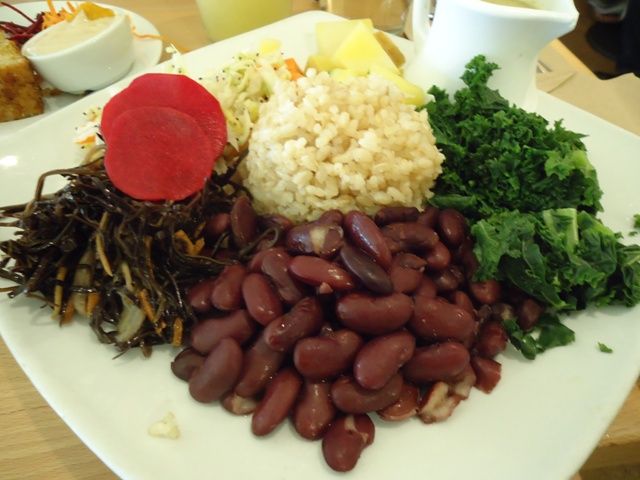 brown rice, beans, greens, land and sea vegetables, pressed salad, I chose peanut dressing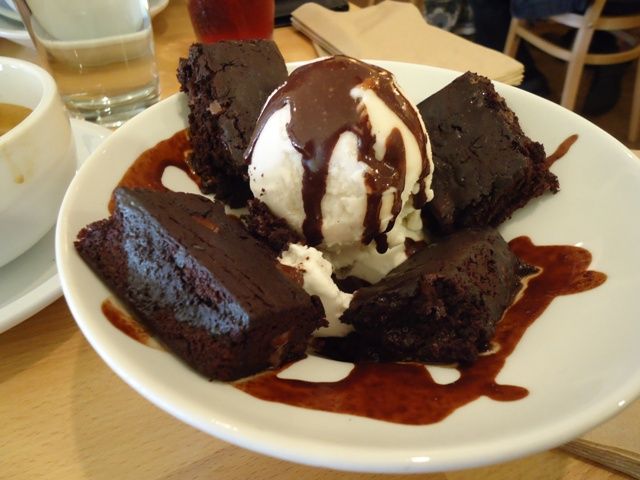 brownie bowl - choice of ice cream (I had vanilla and coconut) with chocolate sauce $7.50
After a few days of hard partying and rich eating I was ready for some macro goodness. Which is a shame because RFD do some amazing rich meals too.
I got the real food bargain which is their signature bowl but served with cornbread and miso soup. As you can see this meal was friggin MASSIVE, but interestingly this has been the only meal I've taken the leftovers home with me. I think portion sizes are becoming a lot more sane since in the 2 years since I've been to the USA. I also had an ulterior motive for taking most of my meal home with me, DESSERT. This was the first dessert I had since getting to the states and boy was it a doozy. I couldn't finish it and sadly Karim had to go back to work so half of it was wasted but it was totally delicious.
I rarely talk about drinks as I usually forget but I had the tropical smoothie which consisted of mango, pineapple, banana and coconut water (6.95), AMAZE and totally what I needed in the heat of LA and dehydration of lots of drinking in the sun.
I think we all know how much I revere RFD and Anne Gentry. It's usually the first stop when I get to LA and literally will be soon as Anne is opening a restaurant at LAX in December. It's not cheap (did I also mention its all organic) but is totally worth it.
deets:
RFD have 3 stores now (recently opened in Pasadena) check
website for Santa Monica and West Hollywood locations
$$:
as above plus tax and tip
other voices, other times:
me:
one
,
two
,
three
,
four
exile kiss
gluten freeways
quarry girl
in the mood for noodles