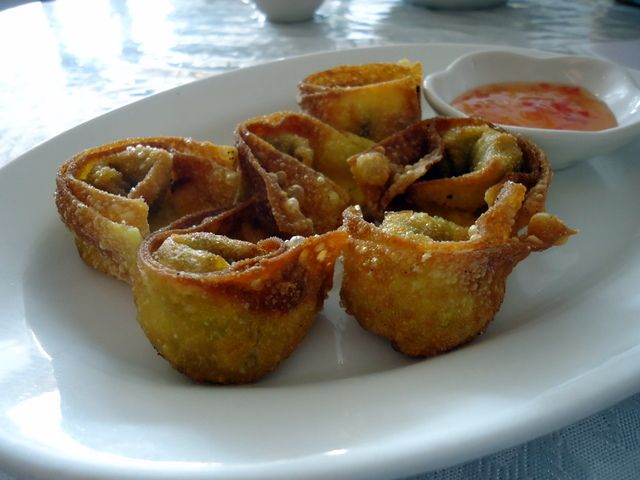 deep fried wontons $5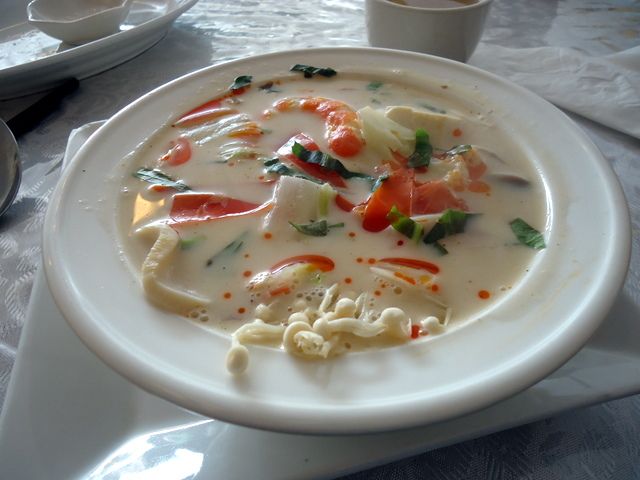 tom kha soup - thai herbed coconut soup with mushrooms and galangal (blue ginger) $6
The Loving Hut just keeps getting better for me. The wontons were your average deep fried wonton goodness. The tom kha, however, was out of this world. Ennoki mushrooms, cabbage, tomatoes, button mushrooms, blue ginger (which is INTENSE), coconut milk and some mock meat - this soup was one of the best I've had.
I've been back a couple of times since then and they hand make all their curry pastes and sauces on site with so many fresh spices (so do watch out as you sometimes find yourself chomping into a big bit of ginger or a cardamon pod). I would get this with tofu next time as the mock meat kind of detracted from it.
deets:
Shop 10, 242 Victoria St, Richmond web: The Loving Hut
$$: My meal with jasmine tea was $17
other voices, other times:
me
in the mood for noodles
where's the beef?
veganise this
damn right I want a cupcake!
chomp and slurp