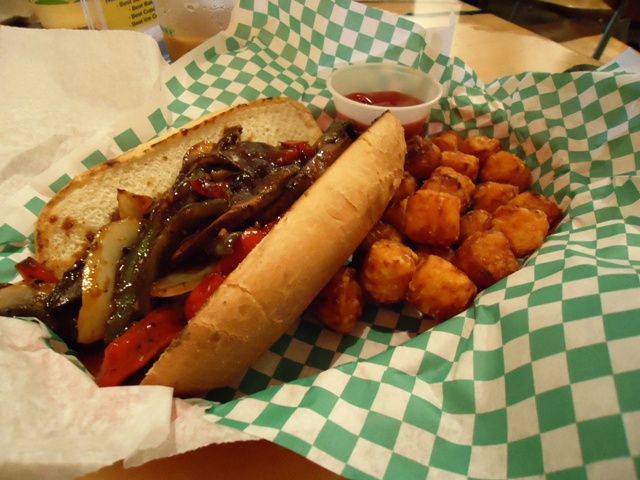 texas "moo-shroom" po-boy - "pulled" and shredded portabella with caramelized onions and peppers slow cooked in espresso bbq sauce $8 (WITH SWEET POTATO GEMS)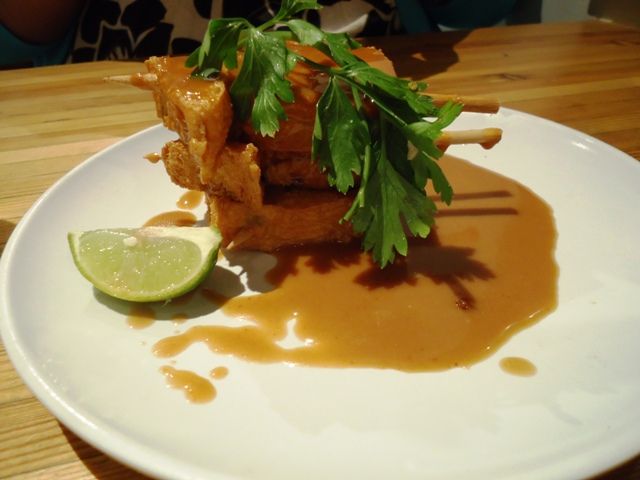 spicy peanut tofu $4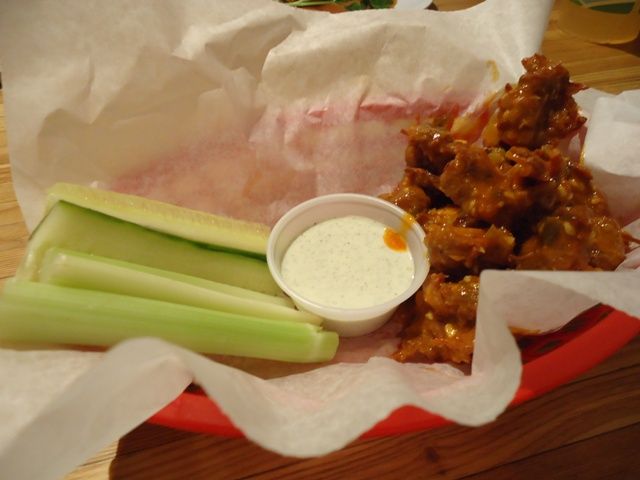 spicy buffalo "wings " vegan cucumber ranch and celery sticks $5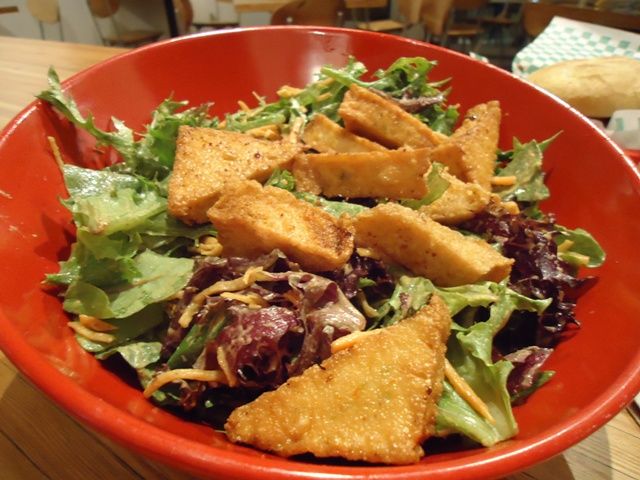 jerk tofu salad - jerk spiced house tofu over fresh greens tossed in jamaican jungle dressing $9 (large)
The wild wild west that is Arizona isn't somewhere you'd automatically associate with vegan food but Phoenix, in particular, has a huge artist community and a very diverse population.
As mentioned yesterday Green is the comfort food sister to
Nami
. As you can see we came here a couple of times so I could attempt to eat my way through the menu. The po-boy was lovely with a pillowy soft bun and super rich mushroom filling. The off menu (SECRET) sweet potato gems (I DIE) were amazing. The spicy peanut tofu was actually pretty good. I didn't have high hopes, the tofu was super crispy with a creamy satay sauce.
The buffalo wings were too salty. And I mean I add salt to everything and I couldn't finish them. So wouldn't recommend them. Finally the jerk tofu salad was awesome. Light, crispy and filling - just what I needed after a few days of eating po-boys and tSoynami's.
Green really kills it with a good cross section of comfort food from pizza to sandwiches to bowls and a huge list of starters. It's not likely a lot of you will go to Phoenix but if you do Green an Nami are unreal.
deets:
2022 N 7th St Phoenix
web:
green vegetarian
$$:
as above
other voices, other times:
eat drink better
peaceful nosh