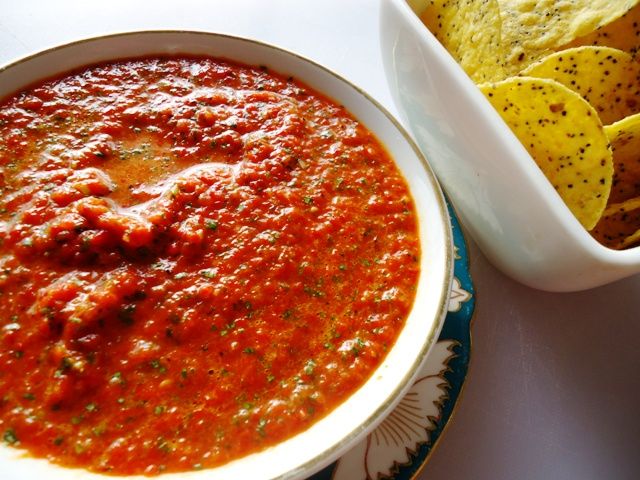 This is my first Nigella recipe! I've always loved her presence but have never watched her tv show until recently (I just assumed that I wouldn't be able to handle the meat imagery). The shows I've seen haven't been too full on - she always cooks one dessert and vegetarian offering so I can get around it.
This is EASY AS. Though I did find it's missing something, it's missing a bit of weight. I think next time I make it I'm going to add half a cup of pine nuts. It's really lovely and refreshing on a hot day.
I'm making tacos this week and think this will be a perfect hot sauce for them. I'm also thinking a little dark rum wouldn't go astray and you could use it as a marinade.
recipe from Nigella - Kitchen (
Devilishly Good episode
) can't find recipe published on web
ingredients
1 500gm jar of roasted capsicum (drained and rinsed)
3 birds eye chillis
1 lime (juice and zest)
2 garlic cloves
3/4 bunch of coriander (including stalks)
big pinch of salt
90 mls of neutral oil
method
1. WHIZZ!