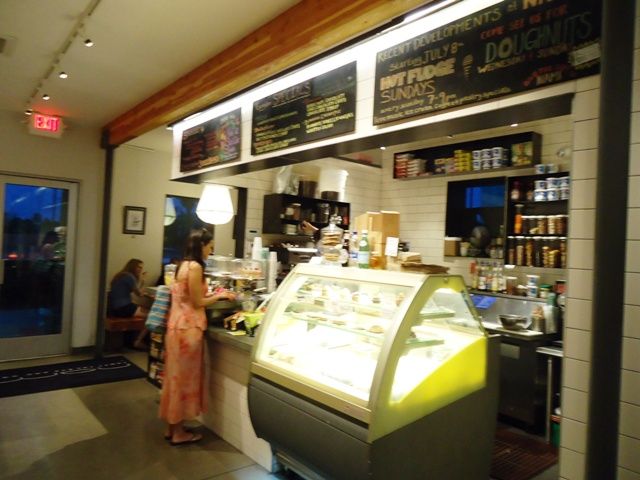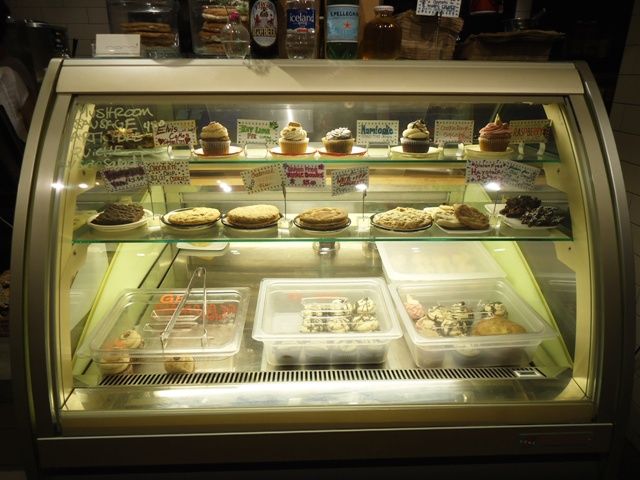 Nami is akin to a vegan Coldstone Creamery. Start off with vegan soft serve then stir in anything you want. To demonstrate I tried the "Fluffernutterin" organic peanut butter, banana, ricemellow fluff and toasted marshmallow flavor mashed into vanilla soft serve. I almost passed out. It was completely amazing. Next time I will get some cookies stired through because it needed a bit of crunch.
Nami has vegan baked goods and usually something savoury on the counter (I tried their italian-esque quiche with a side salad). They also do brunch on the weekend and killer coffee.
Right next door it's sister vegan fast food restaurant
Green
serves up amazing comfort food. Ultimately this entire operation is genius.
deets:
2014 north 7th Street, Phoenix AZ
web:
nami
$$:
all tSoynami's are $4.50
other voices, other times:
greenwala
banana buzz bomb
(great post with lots of pics)
cracking good
know thank you