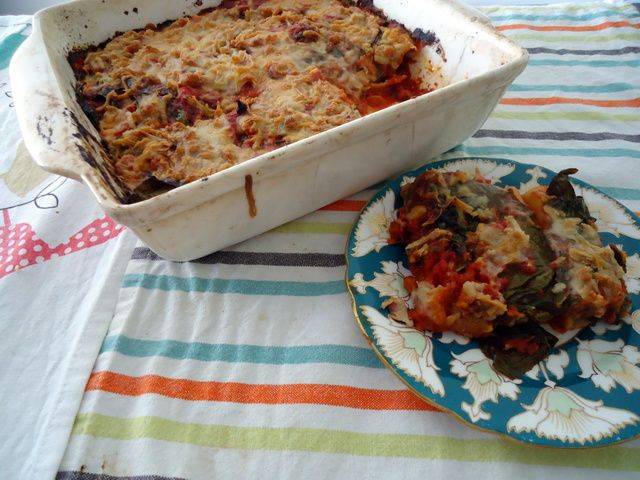 In the absolutely insanity that is Spring in Melbourne I find my food cravings oscillating wildly. One day its frozen mochi and coconut water in 32 degree heat the next its comfort food craving in the blustering 8 degree freezing overcast misery.
Lately I've found myself contemplating the foods I've grown up on, which I've avoided for many years until now. A combination of they always made me feel ill and I don't do things by halves (it takes at least 6 hours for me to make my lasagne). But nostalgia won out and I really feel like I perfected the "ricotta" filling in this.
This dish is so light and tasty I actually think it's better than the real deal. Doing it gluten free really makes all the difference. Let me know what you think.
ingredients
1 bottle of passata (690 gm)
1 tin of diced tomatoes (400gm)
10 large basil leaves
4 cloves garlic
1 tbsp of salt
1 tbsp olive oil
1 box of cannelloni shells (200gm*)
1 packet of silken japanese tofu (250gm*)
170gm firm tofu*
1 tbsp white miso paste
4 large silverbeet leaves, washed and chopped roughly
1/2 block of cheezly, grated
method
1. Preheat oven to 200 degrees celcius.
2. Gently slice open the silken tofu box and run some water into the sides to flush out the tofu water. Blend in a food processor until completely smooth. Add the miso until completely combined then add the silverbeet and firm tofu and pulse a few times. You want that creamy but also crumbly texture from the firm tofu and the silverbeet still a little chunky.
3. Before you start filling the cannelloni shells you want your sauce simmering down. Slice or crushed the 4 garlic cloves and fry in the olive oil on medium heat until they start to turn colour. Add the passata, diced tomatoes and salt, getting the remaining tomato flavour from the jar and can with some water. Leave on a medium heat to bring to the boil then turn heat down low for the sauce to simmer.
4. While the sauce is simmering fill your shells. I used a piping bag with a large tip and it made the process very easy. You could also just use a teaspoon or a knife depending on the size of your shells (mine were super small). You sauce should be done by then, do check on it every 5 minutes or so to check that it's not getting too thick.
5. Finish the sauce by snipping the basil in and stirring (I use scissors in the kitchen on most things green and leafy). Lay half the sauce in your baking pan, arrange cannelloni's on top then add the remaining sauce. Sprinkle with cheezly.
6. Bake at 200 for 30-35 minutes. If the top starts going too brown turn the heat down to 180 and let it cook longer. Stick in a knife to test the cannelloni shells.
notes:
I used San Remo gluten free cannelloni shells and they were awesome. I love
Cheezly mozz
but the word around town is if you want that super creamy mozz combine Cheezly Mozz with
Cheezly Sour Cream and Chives
(I tried this on a pizza once IT WAS CRAZY).
* I'm trying to get better at measurements for you guys. But basically the cannelloni shells was one standard box of gluten free shells from San Remo. The Japanese silken tofu was a standard water packed Blue Lotus box and and the firm tofu was approximately a third of a 500gm pack of Pureland Firm tofu.