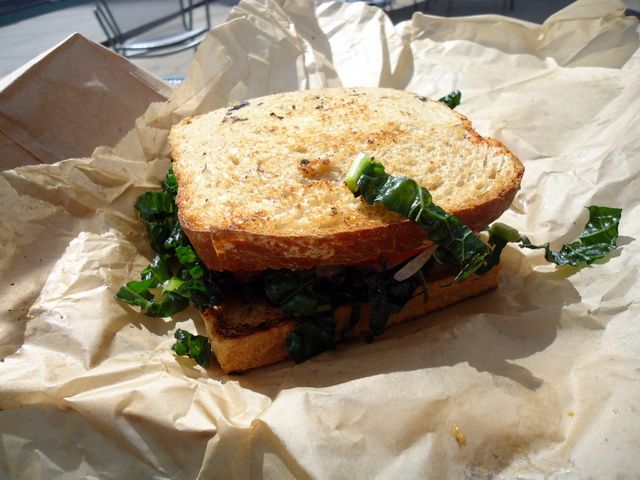 maple mustard tempeh sandwich -grilled spelt bread with roasted garlic aioli, kale, tomato, and onion $8.00
ridiculous selection of vegan baked goods
VEGAN ORGANIC FOOD TRUCK. The Cinnamon Snail is AMAZING. Like all food trucks they tweet their schedule, on this day in question they were on the way to The Guggenheim so I added them to my lunch schedule.
My sandwich was one of the best I have ever had. Judging by the mobs of people the
rest of the menu
is as spectacular.
Like all vegans they are super gorgeous as well. In the aftermath of Hurricane Sandy they did a donation drive and then went and gave out free meals to the Rockaway area for a week. Legends - delicious, gorgeous legends. If you do one food place in New York do the Cinnamon Snail.
deets:
check twitter for their schedule
web:
the cinnamon snail
$$:
CHEAP AS CHIPS
other voices, other times:
food curated
food feud
inhabitat
the odd couple eats
this vegan life