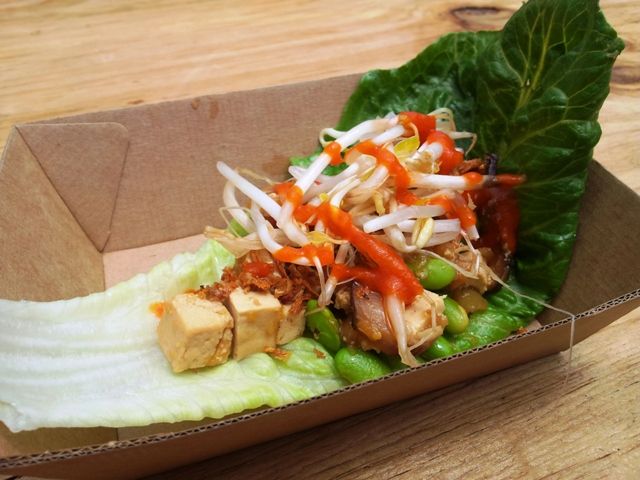 single 'somewhere over the rainbao' $4
This is my kind of place. While waiting very impatiently for
South
to open I had to EAT SOMETHING. Wonderbao do naked bao (all served in lettuce or cabbage leaves). As I'm full on gluten free for the next 3 months this was WONDER(BAO)FUL!
They're on the
Peoples Market website
but with very little information about the food which is a shame but a delicious surprise when you get there. Add a lashing of cock sauce and this was the perfect little healthy snack before I crammed so much
South
into my body I didn't eat for 24 hours.
deets:
at the peoples market till potentially end of April (their site could do with some updating)
$$:
$4 for one $7 for two
other voices, other times:
no vegie bloggers